Girl's Act of Kindness Toward Homeless Man Does More Than She Could Have Imagined
Advertisement
she saw a homeless man outside
. The kindhearted girl took her plate of food to the gentlemen, determining she wanted to help him because he looked "hungry and helpless."
The act was nothing out of the ordinary for the young girl,
according
to her father Eddie Scott. "Ella has always had a big heart," said Scott. "Whenever we pass homeless people on the street, she always asks me for money to give to them." Proud of his daughter, Scott captured the touching moment on video and shared it to Facebook. The video quickly went viral, earning over 44 million views as of press time. One of those viewers was Roseanne Salkowski, who recognized the man as her brother David Salkowski. The woman contacted Scott through Facebook and explained that she hadn't seen David, a veteran who suffers from post-traumatic stress disorder, since he fled Philadelphia six months ago. Scott went back to Facebook and explained the situation to his followers, and further explained that he and Ella want to help reunite the siblings. Even as they search, Scott is already proud of what his daughter's done. "It's unbelievable that what Ella did has touched so many people and will also hopefully connect the brother and sister," said Scott.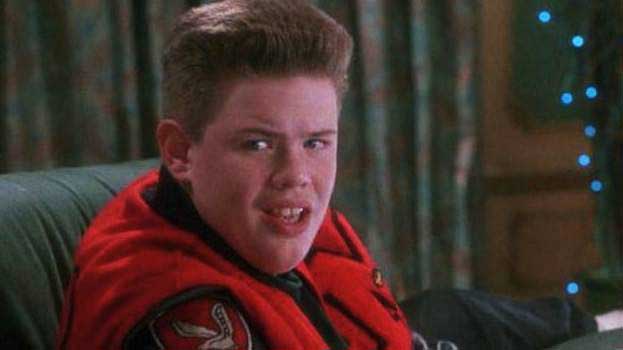 Your Favorite On-Screen Bullies - Where Are They Now?
These dudes and dudettes of the silver screen have stuffed you into lockers for years in your dreams. But where are they now? Has life treated them like they'd like to be treated? Have the ravages of time left them feeling like they've been getting swirlies in the toilet bowl…
click here to read more
Advertisement
An 8-year-old girl's act of kindness had far reaching effects she couldn't have imagined. Young Ella Scott was eating with her family at the Lallapalooza restaurant in Monterey, California recently when