Wrestling Stars Pay Tribute to 'Rowdy' Roddy Piper
Lifestyle
| |
Advertisement
Born Roderick George Toombs, he was nicknamed 'Rowdy' Roddy Piper and rose to fame in the 1980s as one of the biggest stars in the World Wrestling Entertainment (WWE) organization. He took part in WrestleMania I back in 1985 and faced off against Hulk Hogan and Mr. T, and after racking up 34 championships, he was inducted into the WWE Hall of Fame in 2005. Piper also moved into acting, landing starring roles in John Carpenter film They Live in 1988 and in Hell Comes to Frogtown. On TV, his credits included 1994's RoboCop: The Series, It's Always Sunny in Philadelphia in 2009 and Cold Case in 2010. He also featured in Cyndi Lauper's music video for the track The Goonies 'R' Good Enough. Piper was diagnosed with Hodgkins Lymphoma in 2006, but revealed he was cancer-free in November 2014.
Hulk Hogan
, who fought against Roddy Piper at Wrestlemania in 1985, told TMZ that Piper was his "best friend", adding, "He is a legend. God's gain is our loss. May his family in this time of need, find peace. Much love forever, HH." Former World Wrestling Entertainment (WWE) star Bret 'The Hitman' Hart posted a photo of the pair on Facebook on Saturday, August 1, 2015, and wrote, "I can't find the words to describe the sorrow in my heart upon learning the news of my dear friend, Roddy Piper, passing away. He was my closest friend in the business, a man that schooled me and guided me throughout my career… I'm stunned and the hole in my heart will widen as it sinks in that I lost a brother of such great worth. What a tragic loss to all that knew him." Vince McMahon, CEO and chairman of WWE, tweeted on Friday.
Roddy Piper was one of the most entertaining, controversial and bombastic performers ever in WWE… (1/2)

— Vince McMahon (@VinceMcMahon) July 31, 2015
…beloved by millions of fans around the world. I extend my deepest condolences to his family. (2/2)

— Vince McMahon (@VinceMcMahon) July 31, 2015
Chris Jericho posted a photo on Instagram of the pair together.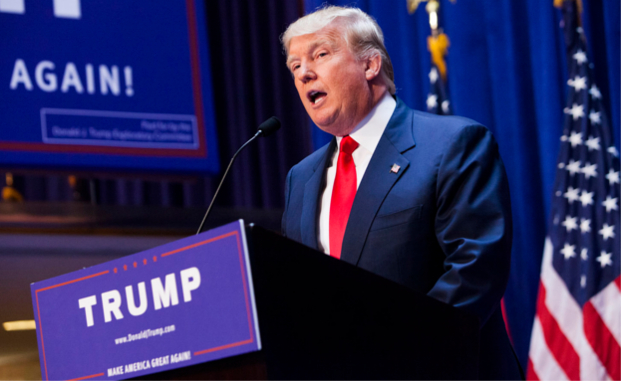 Celebrities Supporting Donald Trump for President
You can say a lot of things about Donald Trump. Some might say that his skin is slowly turning the exact color of a tangerine. Others might say that he seems to be living his life like a Make-a-Wish fulfillment gone horribly wrong. But what you CAN'T say about him…
click here to read more
Advertisement
Roddy Piper passed away from natural causes in Hollywood on Friday, July 31, 2015, says TMZ. According to his agent, Piper, 61, suffered a cardiac arrest and died "peacefully in his sleep" at his home. He is survived by his wife Kitty and their four kids, including wrestler son Colton.