Wedding Photographer Recaptures the Romance With Grandparents' 63rd Anniversary Shoot
Advertisement
"With social media and all the pressure nowadays, people can get caught up in details and forget that they're getting married — that they're in love," Nelson shared with
Today
. "I see them getting divorced, not fighting for it." She continued, "As a photographer, I wanted to tell stories that inspire people to value marriage like they used to." In order to get the spark back, Nelson turned to her grandparents, Joe Ray and Billie Wanda Johnson, to show that romance can still live in pictures. So, for her grandparents 63
rd
anniversary, Nelson photographed the couple to showcase Nelson's "appreciation for romance," shared
Today
. After picking out the perfect outfits, Nelson and her "Mamaw" and "Papaw" were ready. Nelson got a team full of florists and hair and makeup artists to make the perfect photoshoot.
Nelson got what she asked for and more. The wedding photographer didn't expect to get emotional behind the lens. "I went to take the very first picture, held the camera up and pulled it back down," Nelson explained. "My eyes got watery. I thought, 'This is just so special.' Even my friend who was doing hair said, 'Shalyn, I can't watch!'"
She continued, "They were laughing; their eyes were sparkling. My Papaw is a big goofball … He said, 'This is the most action I've gotten in a long time!'"
Mamaw and Papaw even added to the romance of the day by writing letters to each other and then reading them out loud during the shoot. Nelson's favorite moment of the day came when the couple was silent, simply staring into each other's eyes.
"He was holding her face and looking into her eyes. You can see every wrinkle. It was so intense," she said. "I think they forgot how to look at each other. Now it's something they'll never forget." After debuting the photos on wedding blog
Style Me Pretty
, they were quick to find a large audience. The pictures have now become part of a collection called "
Love, the Nelsons
," where Nelson hopes to travel the world collecting "old love stories."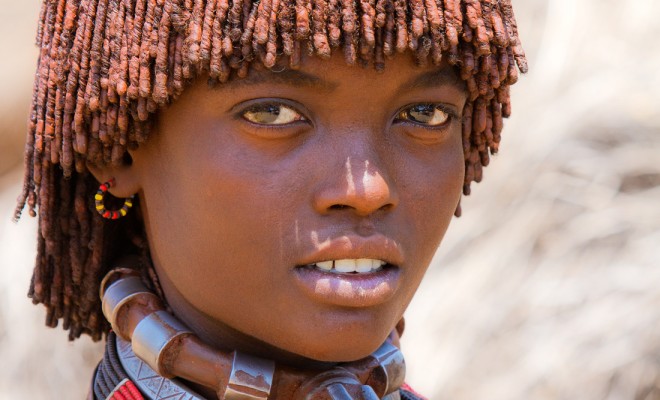 20 Pictures Of The Human Race That Are Simply Stunning
The world is full of amazing people, each with their own story of love, family, or hope. Some are inspiring; some tragically sad. These heartwarming and heartbreaking photos are a reminder of the vast spectrum of emotion coursing every day through the body of the entire human race.
click here to read more
Advertisement
One photographer is putting the love back into wedding photos. Shalyn Nelson has been photographing weddings since 2011 with her husband Andrew, who is her assistant on all of her photoshoots. However, after a few years photographing weddings, Nelson thought the love in the photos was escaping