Watch as a Young Girl Ecstatically Reacts to Her New Puppy
Advertisement
From there, she clearly expresses her love for the animal and shock at the present, bellowing: "I got a dog! I got a dog! O my gosh, I got a dog! I'm so happy! It's the best birthday present in the world!" From there she announces that the dog's name will be Wasabi, a name which fits since the breed is native to Japan.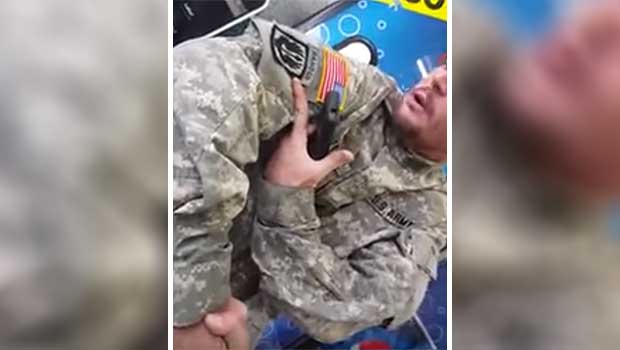 Watch Imposters Get Owned in These Jawdropping 'Stolen Valor' Videos
"Stolen valor" is a term used to describe those who fraudulently wear military uniforms and/or medals, or claim service they didn't give. Over the long history of warfare, impersonation of military men and women has been a hot-button issue. Whether it's civilians fabricating military records, or actual servicemen embellishing their accomplishments, "stolen…
click here to read more
Advertisement
A young girl's parents made her birthday wish for a puppy come true and video of the incident is quickly going viral. After having their daughter close her eyes and swearing the girl's little brother to secrecy, the generous parents surprise her with a shiba inu puppy in her lap. As soon as the girl opens her eyes, she immediately proclaims shock and exclaims that she's been waiting seven years (nearly, if not her whole life) for a puppy.