Watch Terminally Ill Woman Learn She's Having a Granddaughter Days Before Her Death
Advertisement
Masilottit had the moment when mother and daughter learned that the child was a girl recorded, and posted it on Facebook with the following message:
"Wednesday afternoon was one of my forever favorite memories I got to share with my mom. I got to lay next to her, hold her hand and cry happy tears while we found out the gender of the baby. I can't thank the hospital enough for allowing this to happen. For allowing me to create my last memory with my mom!! I am forever grateful! I love you so much xoxo."
The video has gained nearly 3 million views (as of press time). Unfortunately Callender hasn't been around to see it, as she passed away just days after the ultrasound appointment. According to Masilotti, the video has allowed her to remember her mother's strength and in-turn stay strong for her own coming daughter. "She never once complained, and she didn't cry once until the very end when she knew it was time," said Masilotti. "That video reminds me of her strength and her grace. It motivates me to want to be able to be that strong for my daughter." Furthermore, the mom-to-be believes her parents (Masilotti's father passed away in 2010) are watching over still, saying, "It's kind of comforting because I know they're both up there and watching down on this child. That made it a little easier to let my mom go because I knew she wouldn't be alone."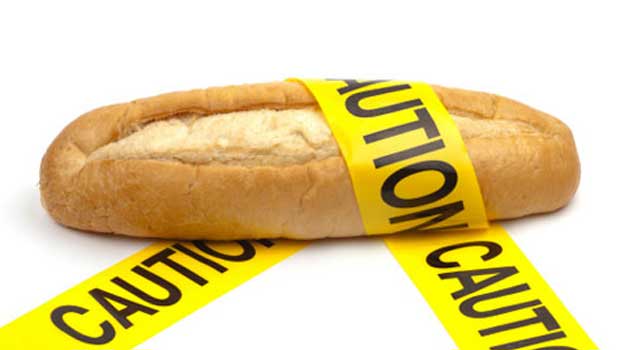 Dangerous Ingredients Companies Are Putting in Your Food
When people go food shopping, they sometimes tend to not look at the ingredients. It really makes you wonder what those words under ingredients actually mean. Eating food has always been the most enjoyable part of the day, but what if your food will be the cause of an illness…
click here to read more
Advertisement
Knowing her terminally ill mother didn't have long to live, a pregnant Colorado woman arranged for the two to have one final bonding moment over the unborn baby. This past July, Taylor Masilotti, 26, arranged to have an ultrasound appointment moved up by two weeks so that she could share the moment she learned her child's gender with her mother Donna Callender. Callender had been diagnosed with lung and brain cancer in 2014. While she managed to make it longer than doctors expected, early this summer she was Stage 4 terminal and didn't have much time left.