This Dog Sings Along With Her Favorite Squeaky Toy, but Only if Nobody Is Watching
Advertisement
The dog will only sing after she eats, with a specific toy, and cannot have anyone watching her. Luckily, her owner was able to sneak in a clip of her belting out a tune. When the white Samoyed noticed her owner observing her singing towards the end of the clip, she immediately stopped what she was doing and gave her owner a puzzled look. The video was quick to go viral with over 50K views (at time of press). Many users on YouTube also commented on the dogs skills saying, "What a beautiful song. This dog is going places." Check out her performance below!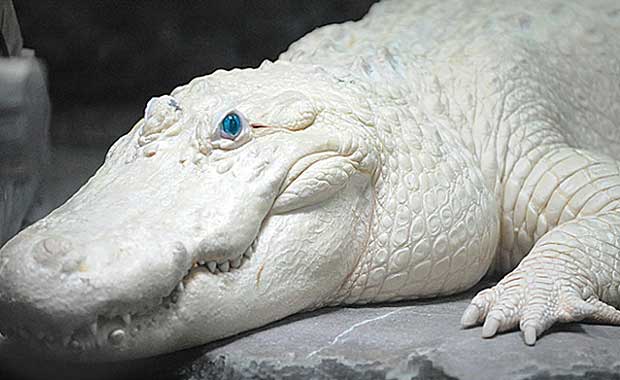 Photos of Super Rare Albino Animals
Albinism is a rare inherited condition that affects one in 17,000 people. About 300 species of animals in North America also experience albinism, according to the Missouri Department of Conservation, though, for them, it can be quite dangerous to be albino. However, that doesn't make them any less beautiful and…
click here to read more
Advertisement
Looks like there might be some new musical competition come Grammy season! Meet Stella, the dog that "sings" and plays her squeaky dog toy simultaneously. According to YouTube, Stella only sings under certain conditions.