Watch This Big, Fluffly Dog Try to Sit in a Chair
Advertisement
Rocco's owner caught him trying to scale a chair in the most adorable way possible. The fluffy giant was able to get his front legs over the side of the chair, but struggled against the soft fabric in the back and could not get his hind legs over. Try as he might, the chair is just too difficult an adversary.
Poor Rocco probably doesn't realize the opening to the chair is just on the other side. But then again, maybe he just wanted a challenge! In the end, Rocco isn't able to achieve his goal, but not to worry, judging from his
Instagram
page, Rocco has been able to sit in chairs on many other occasions!
A photo posted by Rocco (@rocco_roni) on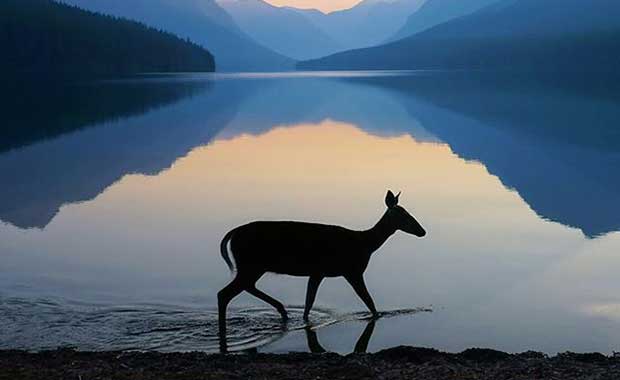 U.S. Department of the Interior Dominates Instagram With Stunning Photography
If you aren't following the U.S. Department of the Interior on Instagram, you should immediately! To say that their pictures are breathtaking would be an understatement. Their Instagram conveniently connects us with nature and reminds us how truly stunning our environment is. Here's a look at some of our favorites!
click here to read more
Advertisement
There are few things out there that are more pleasing than giant, floofy dogs, and even fewer things than giant, floofy dogs trying to sit in chairs. Rocco, the 1-year-old English sheepdog, has experience in dealing with chairs. Unfortunately for him, though, he just can't quite figure them out.