Vince Neil Settles Dispute Over Social Media Accounts
Entertainment
| |
Advertisement
Neil alleged she changed the passwords and email contact details, and had been "using them to trade on Neil's fame and celebrity as a means of promoting Sinsara and her works". According to the lawsuit, when Neil asked for his passwords, Sinsara handed him the one for Twitter, but not the rest – including the ones for Facebook and LinkedIn. Then, records say that once Sinsara gave Neil his Facebook password, she enabled a security feature that made the account only accessible from her computer. Sinsara vehemently denied the accusations, but the rocker's lawyer, James Kohl, reveals the two sides have since settled the dispute and the case was dismissed in a Las Vegas court in June 2015.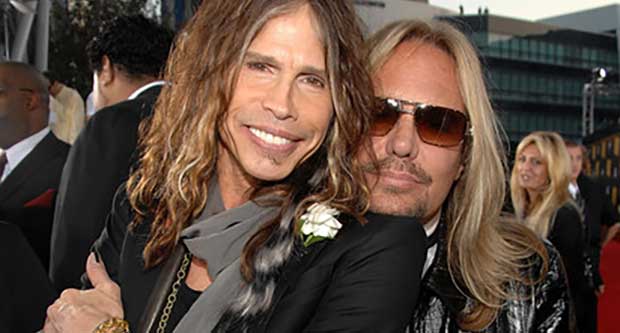 Hit Songs You Didn't Know Were Written About Celebrities
This may surprise you, but all celebrities are human. They get hurt in love; they fire back; they write songs about their exes... They do all the things any commoner would do if angered by a situation. Taylor Swift is our go-to love-lorn songtress with ballad after ballad of revenge…
click here to read more
Advertisement
Vince Neil, Motley Crue singer, launched legal action in March 2015, claiming Oregon resident Kristy Sinsara continued to "maintain control over the accounts", making "unauthorized posts", even though he terminated her employment as his social media strategist in 2014.