Twin Shares Heartbreaking Images of 19-Year-Old Sister She Lost to Leukemia
Advertisement
The post quickly went viral, surprising Sabrina. "Holy s**t, the response this has gotten has floored not only me, but our entire family," wrote Sabrina. "Caitlin would have found this hilarious, I bet. Thank you all so much for your overwhelming support and well wishes. I mostly made this to get some emotions out of my system, as I really don't like crying, even in front of my family. And it turned out to be therapeutic for everyone involved." Sabrina goes on to say that a
GoFundMe page
has been set up in Caitlin's honor, where in lieu of flowers the family is asking for donations to Lana's Love, which supports "families of cancer patients by providing meals to families staying in the hospital, and hosting activities for children and adults at no cost. They give cancer kids and their families an opportunity to have fun and enjoy life," the GoFundMe page states. If you wish to donate, please visit
here
. Sabrina and Caitlin's touching story is below.
"You died this morning, August 2, 2016. You were just 19 years old.
"You kicked cancer's ass four times since 2011, but you were also so tired.
"You were a dork
"You made the best faces.
"You loved your friends and family
"And you were gorgeous, a lot prettier than I could ever be.
"You loved being in the Choir, even if you hated the dress.
"You liked archery.
"Momma took some really stupid photos of us.
"And some good ones too.
"But mostly bad ones….
"You loved animals.
"You wanted to be a Vet tech, before you got sick.
"holding a snake for the first time.
"Torturing poor Snake the cat.
"You graduated high school this year, a whole year behind me.
"But I'd never seen a whole stadium give a standing applause like the one they gave you.
"We were twins, even if sometimes people didn't believe us
"And I never imagined having to live life without you.
"We turned 19 two weeks ago and now you're gone.
"Rest in Peace, Elizabeth Caitlin Puckett.
"Eternal love from your sissy, Sabrina."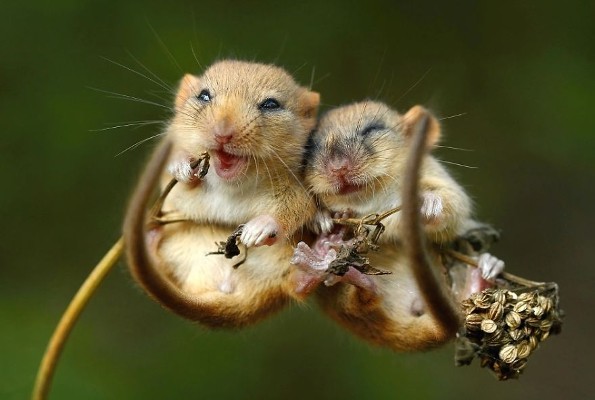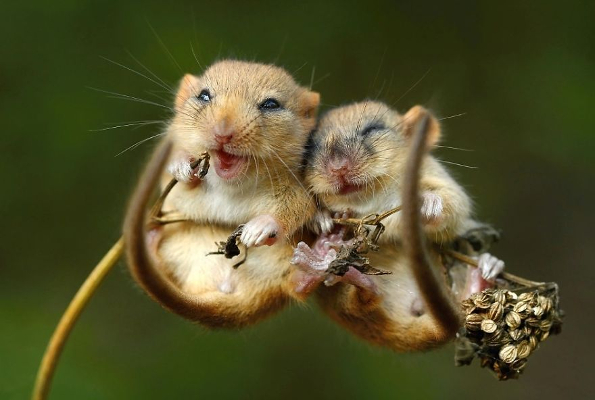 These Images of Animals Hugging Will Improve Your Day
There are no animals like hugging animals. From unusual partnerships to trustworthy bonds, these animals know how to turn any frown upside down. There are no limits to friendship when it comes to the animal kingdom. Maybe we humans could learn a thing or two, huh? So sit back, relax, and…
click here to read more
Advertisement
There's no denying that losing a sibling can be a very difficult thing. But when that sibling is your twin and only 19 years old, it's difficult to imagine anything more painful for their other half. That's the heart-rending story of Sabrina and her twin sister, Elizabeth Caitlin Puckett. On Aug. 2, Caitlin passed away after a five and one-half year battle with leukemia. Having difficulty expressing her feelings, Sabrina took to Imgur where she shared a touching story of her and her sister's life together "A Photo of You for Every Year You Got to Live," Sabrina titled it.