The Best Cats From Tumblr and the Darnest Things They Did
Advertisement
Now, before we jump in, let's talk about how fascinating and diverse our feline friends are too. We have this one cat named Rosie who was
rescued by a motherly Siberian Husky
and went on to take care of foster kittens. Then we have cats like Maro from Japan, who
dresses up for all his dinner dates
; and Jack from Wisconsin, who is
friends with not only a dog, but also a rat
. Finally, there's Oreo, who broke species norms by
getting a permanent job
, and dare we mention Butter who found his long-lost brother Ozzie
through Tinder
? Yeah, cats are weird…and always quite helpful around the house! But they sure can be quite messy, especially when they're hungry and disobedient. Cats just don't give a s**t. They are just too cute though! Except for this one…what
is
that though? And what
are
those
? Okay, we take it back, cats are adorable — just look at these little grannies! And then you have Spider-Cat over here. Question for you (if you have a cat, that is): do they enjoy sinks? Another question for you (again, only applicable if you own cat): do they dislike
sharing
their sinks? We wonder if cats actually know what's going on when watching horror movies with us. Although, sometimes cats can be real frightening themselves. But also quite fancy. Honestly though, do cats even realize they're cats?
To summarize these Tumblr cats on here.
Please share these Tumblr cats with your friends, especially if they own one of these hairballs themselves!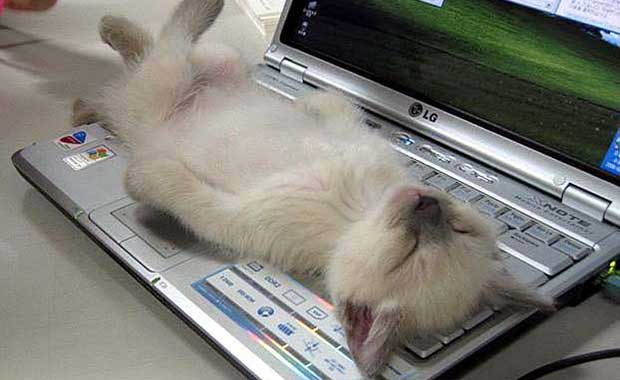 The Everyday Struggles of Owning a Cat
There is a special place in heaven for people who own cats. For truly they are saints. Because as much as we love our hairball-coughing felines, they are some strange creatures, with strange habits, who very likely believe they rule the world - or the household at the very…
click here to read more
Advertisement
We all might not love Tumblr — or even use it for that matter — but we all love cats. And the folks at Tumblr sure have some hilarious cats! So let's talk about Tumblr cats. That Robert…so nosey!