Tributes Pour in From Celebrities and Cartoonists After the Attacks in Nice
Advertisement
truck drove into a Bastille Day celebration and killed over 80 people
, many people have taken to social media to pay their respects to the victims of the senseless act of violence. Since the attack on Thursday night, many have spoken out regarding the horrible news, with the hashtag #PrayForNice trending across many social media platforms.
Lady Gaga, Amy Schumer, and Simon Cowell lead the tributes across social media.
I am praying for you France. When u open your eyes and see chaos, we will close our eyes and see harmony. We are with you.

— Lady Gaga (@ladygaga) July 15, 2016
Enough #PrayForNice

— Amy Schumer (@amyschumer) July 14, 2016
Just heard the terrible news from Nice. I am shocked. My thoughts and prayers to all affected.

— Simon Cowell (@SimonCowell) July 14, 2016
Many other celebrities were quick to follow posting their thoughts and prayers.
Finally home & seeing the news. My heart goes out to everyone in Nice. Lots of prayers being sent your way. God the world needs you ?????

— Kim Kardashian West (@KimKardashian) July 15, 2016
Our prayers are with you. We must continue to spread love in the face of hate. #PrayForNice pic.twitter.com/heFWCGVPoE

— Kris Jenner (@KrisJenner) July 15, 2016
July 15, 2016
My heart breaks with every tragedy ? it's awful! My thoughts and prayers are with u all #PrayForNice #PrayForTheWorld #PrayForHumanity

— Khloé (@khloekardashian) July 15, 2016
Along with celebrities, many cartoon artists and illustrators crafted their own tributes using pen, paint, and ink. See them below.
Non. ? #Nice pic.twitter.com/ukaMCHJAmZ

— ✏️Louison✏️ (@Louison_A) July 15, 2016
"Non" means "no" in French.
There are no words for this madness. #Nice pic.twitter.com/MNkjqYW0bx

— Anissa Btn (@beautifultango7) July 15, 2016
Une lectrice du @lemondefr nous envoie ce dessin après l'attaque de #Nice. Dire que l'été était arrivé… pic.twitter.com/mJdliTpDGX

— Clément Martel (@martelclem) July 15, 2016
A photo posted by Soledad Bravi (@soledadbravi) on
France. By FadToOn: https://t.co/fLLqy8UCmY #NiceAttack pic.twitter.com/ssotvjs4cz

— The Cartoon Movement (@cartoonmovement) July 15, 2016
A photo posted by Jean-Charles de Castelbajac (@jcdecastelbajac) on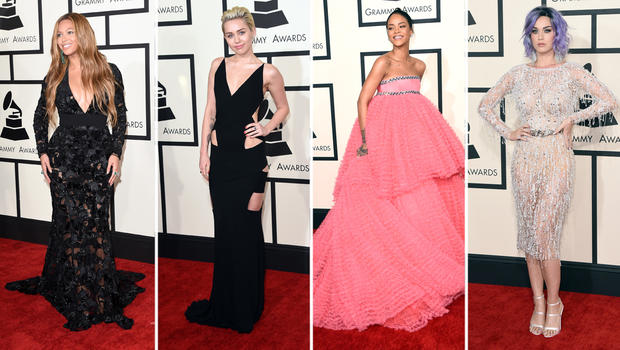 Must-See 2015 Grammy Awards Red Carpet Looks
The 2016 Grammy Awards will be held on February 15th and there is much anticipation to see what the biggest artists will be wearing. In the midst of award season, here is a recap of the must-see looks from the 2015 Grammy Awards!
click here to read more
Advertisement
As the world mourns the awful attack in Nice, France, where a