Tom Hardy Arrests Moped Thief After Action-Packed Chase
Celebrity
| |
Advertisement
While one of the thieves was caught in seconds, the other made a run for it — which is when Hardy reportedly began his pursuit. According to witness Arun Pullen, Hardy dashed after the culprit, chasing him through gardens and a building site before catching up with him, patting him down for concealed weapons and making a citizen's arrest. "It was mental — like he'd switched to superhero mode in an action movie. Two boys on the (stolen) moped had jumped a red light and smashed into a car," Pullen told Britain's
The Sun
. "Tom must have been walking down the road. He went off like a shot in pursuit and looked furious." After catching the thief, Hardy is said to have hauled him into a nearby bus stop, where he kept hold of him until police arrived. And when officers made an appearance on the scene, Hardy apparently proudly told them: "I caught the ****." "The kid looked wrecked and in shock," Pullen continued. "Tom Hardy's clearly not a man you'd mess with. I think he even checked the kid's ID before cops took over. "I asked Tom what happened and he told me he chased him through my back garden and caught him around the block — but the route was like an assault course." Hardy is also reported to have told another onlooker: "This little s**t nicked something and now he's got himself a ­broken leg." Both thieves were injured in the incident, and two suspects are now facing charges of theft. Hardy is no stranger to completing high-octane stunt scenes in his movies, having previously starred in films such as
Inception
,
The Dark Knight Rises
and
Mad Max: Fury Road
.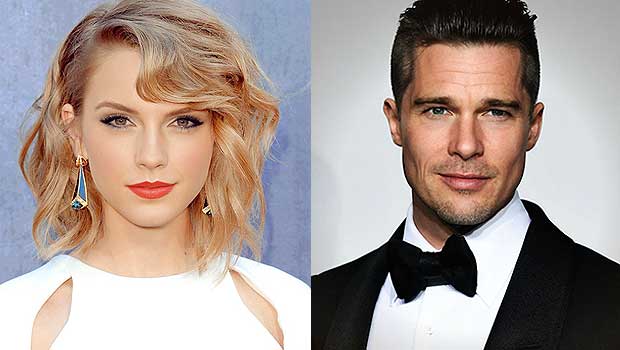 Can You Guess the Celebrity Mash-Ups in These Stunning Photos?
People love to guess what the children of Hollywood's most beautiful couples will look like. One Norwegian artist is taking his love of celebrity mash-ups to a whole new level. ThatNordicGuy, otherwise known as Pedro, maintains a portfolio on Deviant Art where he photoshops anywhere from 2-5 famous faces into one (usually) more…
click here to read more
Advertisement
Tom Hardy reportedly made a citizen's arrest on a moped thief after chasing him down in London on Sunday. The 39-year-old actor is said to have switched into "superhero mode" when he witnessed two people stealing a moped before crashing it into a Mercedes at a busy junction in Richmond, south west London.