Tiger Beer and the World Wildlife Fund are Teaming Up to Save the World's Tigers
Advertisement
In 2010, the world's 13 tiger range countries convened and launched Tx2 — a global commitment to double the world's wild tiger population to over 6,000 by 2022. The most ambitious and visionary species conservation goal to date, Tx2 sees WWF working with all the respective governments and the wider global community to implement innovative conservation efforts to safeguard this endangered species. "Wild tigers are more than just a majestic species. As a predator at the top of their food chain, they are an indicator of the health of the ecosystems we all depend on. The Tx2 commitment is the best chance we have at securing the future of wild tigers and their habitats – tigers may never get such a chance again, and neither may we," said
Mike Baltzer
, of WWF Tigers Alive. To support the Tx2 global commitment and ensure the species continues to inspire future generations, Tiger Beer aims to raise global awareness of the plight of wild tigers. "It is an honor for us to partner with the WWF to help raise global awareness and make demand for products with tiger parts socially unacceptable. Tigers are more than just an emblem of our brand; they symbolize strength, courage and power. More importantly, they are significant cultural icons and a source of creative inspiration for the many artists Tiger Beer champions and supports through its activities. As
Asia's
premium lager bearing the name of this majestic creature, we are taking it upon ourselves to fight for the survival of the world's remaining 3,890 tigers and plan to use the power of art and creativity to lend a fresh perspective on the issue," said
Mie-Leng Wong
, Global Director at Tiger Beer, Heineken Asia Pacific. To drive home the urgency of the situation, Tiger Beer will be introducing a limited-edition design on select Tiger Beer packaging that sees the iconic tiger removed from the brand's logo for the first time in 84 years to raise public awareness of the shocking population decline and inspire collective action to help fight illegal tiger trade. The rise in demand for tiger parts has decimated wild tiger populations in areas where they used to roam. From skin and bones to whiskers and teeth, practically every part of the tiger is exploited in the black market to make products such as traditional medicine and ornamental items. Fueled by criminal syndicates and driven by demand for status symbols or perceived miracle cures, tiger trade is a key part of the illegal wildlife trade, which makes up the fourth largest global illicit trade after human trafficking, narcotics and counterfeits. Consumer awareness and engagement on the issue is key in putting a stop to this serious threat to the species. Today, illegal tiger trade and the wider problem of wildlife trafficking reaches an estimated $
20 billion
per year. "By working together with global partners such as Tiger Beer, we can mobilize the kind of public awareness and support we need for tiger conservation efforts. Through this campaign, we invite people to make their voices heard and take a stand against illegal tiger trade," added Baltzer. The 3890Tigers campaign will culminate on
July 29
, Global Tiger Day. Use the hashtag #3890Tigers on social and check out the website for
more information
.
SOURCE: Five Points Trading Company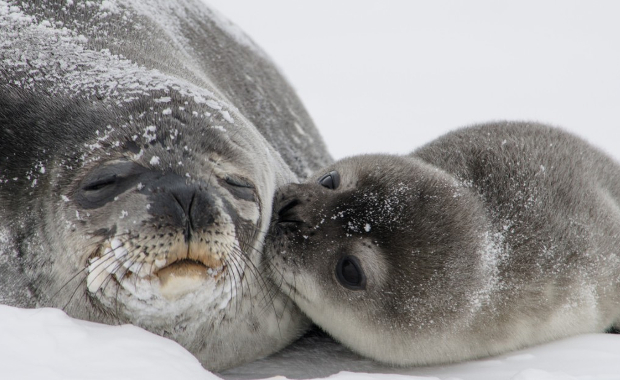 These Animals With Their Babies Will Melt Your Heart
There is something so precious about watching an animal mom or dad care for their young ones. Sometimes it seems as if animals deal with the same parenthood tribulations as humans, which makes watching their interactions all the more "aww" worthy. Some animals hold on to their young for as long…
click here to read more
Advertisement
The World Wildlife Fund (WWF) and Tiger Beer are teaming up on a six-year global partnership aimed at funding tiger conservation efforts around the world. The initiative is being kickstarted with a $1 million donation to the WWF, and digital awareness campaign — 3890Tigers — that uses the "power of art and creativity to increase awareness and inspire action against the greatest, most immediate threat to the species worldwide — illegal tiger trade." The campaign takes it's title from the approximately 3,890 tigers left in the world's natural habitats, a number that has shrunk nearly 90 percent in the last century thanks to hunting, poaching, and overdevelopment.