An Uber Driver Is Going to Rio to Support His Son Thanks to a Kind Passenger
Advertisement
Thanks to a simple conversation with a passenger, one Uber driver is going to Rio to support his son in the shot put. Ellis Hill was driving Liz Willock to Philadelphia and during the hour long ride, Hill and Willock got to talking. Hill mentioned that his son would be competing in the Olympic games, but he couldn't go to support him in person because it was too expensive.
"When I told her about my son she was really amazed, but when she asked me if I was going over there to watch him, I said I really couldn't afford it," Hill shared with
People
. Willock was saddened by the news that he could not afford to support his son in person and wanted to do something to help.
Officially done team processing, all ready for Rio! pic.twitter.com/NtI2w4zLTT

— Darrell Hill (@B1GHomie) July 25, 2016
"It was devastating to hear that," Willock explained. "Here's this wonderful man who has a close relationship with his son and I know any parent would want to see their son or daughter compete at the Olympics, but it was very understandable how that could be out of reach." Willock works "as a sales leader at a concierge service that arranges travel and accommodations for people seeking clinical trials around the world," shared
People
. Because of her work, Willock thought she knew the right people to arrange the trip for Hill. "She asked me, 'If I could get you a ticket would you go?'" Hill shared. "And I said, 'Oh my goodness I don't even know you!'" He continued, "She said, 'No. I believe you and I were fated to meet and I'm going to try to make this happen.'" After exchanging information, Willock started a
GoFundMe page
with a goal of raising $7,500 in order for Hill to go to Rio. The word spread around about the page and in just two days they reached their goal. "I was ecstatic. I feel really grateful and overcome by the knowledge that there are good people out there," Hill said. "There has been so much sadness and violence in the news lately and this really restored my faith in humanity. We had over 150 people contribute and I think Ellis knew maybe 10 of them. The rest were strangers."
Yo.. Somebody just donated $1,545 to my go fund me. I was almost moved to tears. God is so good.

— Darrell Hill (@B1GHomie) July 31, 2016
Hill and Willock are now closer than ever and talk "about every half hour." Thanks to this unusual friendship, Hill can support his son on the biggest stage in the world. "I haven't seen my son in a couple months because he's been training," Hill shared. "I can't wait to see him and encourage him in person and let him know I'm 100 percent in his corner."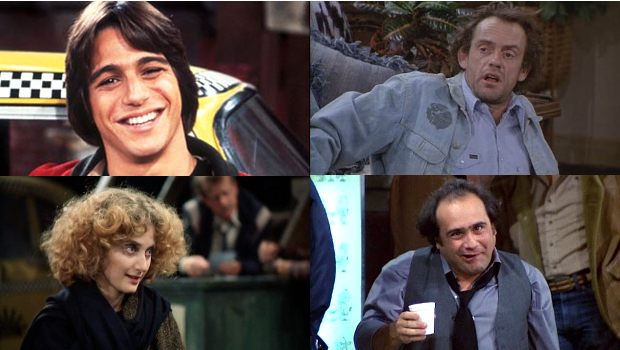 See the Cast of 'Taxi' Then and Now
The ensemble cast of Taxi made audiences laugh every week from 1978 to 1983. In the process, Taxi turned all of its actors into stars. What happened to them? Where are they now? Find out right here.
click here to read more
Advertisement