Taylor Swift Relaxes Concert Photo Contract after Snapper Uproar
Entertainment
| |
Advertisement
However, Swift was subsequently branded a hypocrite by photographer Jason Sheldon for demanding Apple not "exploit" musicians' work, while her own management team insists professional cameramen at her shows adhere to limited publishing rules in return for access to her gigs. Sheldon vented about the issue online, claiming Swift's concert contract only allows snappers to publish pictures once before managers claim the use of the images for free in the singer's marketing materials. Swift's representatives countered Sheldon's criticism by insisting the rules are "standard" in the music industry, and claiming the contract has been "misrepresented", adding, "It clearly states that any photographer shooting The 1989 World Tour has the opportunity for further use of said photographs with management's approval." The media fall-out has since prompted Swift's managers to rework the contracts for her current 1989 album with officials representing news and photo firms in the U.S., making it clear photographers are allowed to reuse the snaps and be clearly credited for any images published on social media. The move has earned Swift praise from the National Press Photographers Association's legal counsel, Mickey Osterreicher, who states, "Ms. Swift should be commended for showing by example her concern not only for the rights of musicians but for the rights of the photographers and organizations that cover her concerts." "After taking the time to hear our concerns regarding her world tour photography guidelines agreement, the news and professional associations and Taylor's team are very pleased to have been able to work together for a revised agreement that is fair to everyone involved."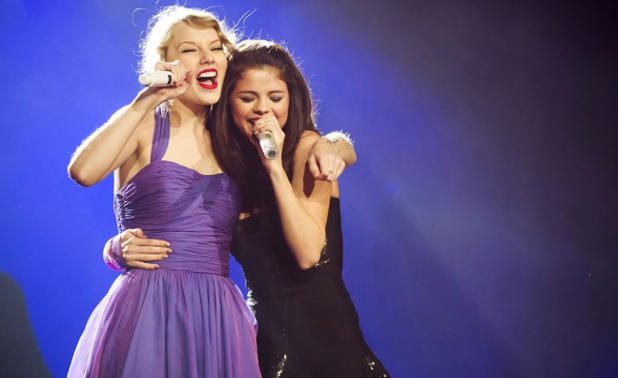 Celebrities Who Are Best Friends in Real Life
We often see a lot of celebrities mingle and have fun, but are they really friends? Here are the celebrities who are truly friends in real life!
click here to read more
Advertisement
Taylor Swift, Bad Blood hitmaker, was widely applauded last month, June 2015, after successfully convincing Apple bosses it wasn't fair to offer fans a free three-month trial of their new streaming service without paying royalties to artists during that period.