Synchronized Diving GIF Is the Best Thing to Come Out of the Olympics
Advertisement
Since its upload, the GIF has been viewed more than 11 million times (and counting) and drawing rave reviews from the online community. If this guys doesn't already have a job in Hollywood, chances are, he will soon.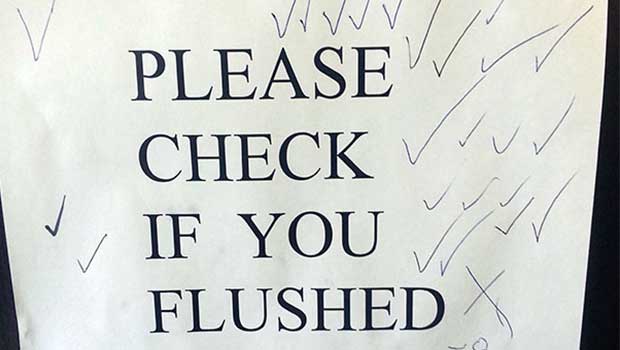 Passive Aggressive Office Notes That Are Too Funny to Ignore
When you really think about it, you probably spend more time with your co-workers than most of your friends and family. With all of that time spent together every single week, you are bound to get on each other's nerves. Problems spring up all of the time in an office:…
click here to read more
Advertisement
The 2016 Rio Olympics have been filled with memorable moments, amazing rivalries, and heartbreaking disappointments, but perhaps the greatest moment of all isn't from Rio de Janeiro itself, but from Photoshop. A GIF (graphics interchange format) uploaded to Imgur by user "exgexg" shows a team of Chinese synchronized divers approaching the end of the board and performing a triple (quadruple?) somersault. But unlike their real-life dive, exgexg photoshopped the divers falling into two tiny Solo cups. It's truly a marvel in photoshop magic.