Susan Sarandon Fears Pope Will Be Gunned Down In The U.S.
Entertainment
| |
Advertisement
New York City Mayor Bill de Blasio has already promised to step up security in the Big Apple to make sure the pontiff is kept safe during his visit, but Sarandon fears the Pope may still come to harm. She told the
New York Daily News
, "I think they're going to assassinate him. I think he's done some major, major cleansing of the whole system… I love this Pope. He's humble… He doesn't live in the palatial whatever. I think he's a Pope of the people." De Blasio previously said of the security arrangements for Pope Francis' visit, "(There is) a great partnership between the NYPD, the Secret Service, the FBI. We're ready. We have the personnel, we have the equipment, we have the planning."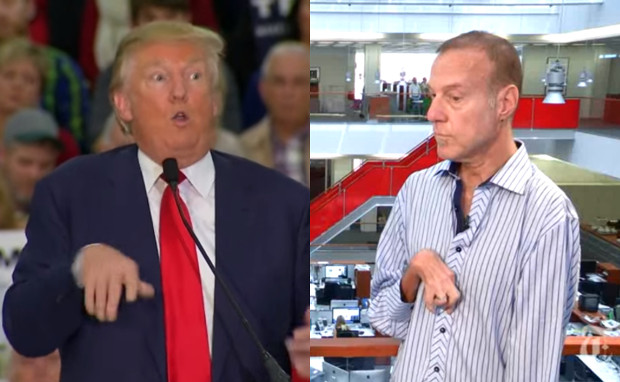 Donald Trump's Most Controversial Insults
By now you've likely become well acquainted with a certain Donald J. Trump, billionaire (maybe?), real estate mogul (definitely), four-time bankrupt (yes), and "speaker of his mind" (absolutely). That last one is probably the most controversial on the list. Mr. Trump for years has never shied from a Cold War,…
click here to read more
Advertisement
Hollywood actress Susan Sarandon fears Pope Francis will be assassinated during his upcoming visit to the U.S. this week. The head of the Catholic Church is set to make his first official trip to the country starting Monday, starting his tour in Washington, D.C., before heading to New York and Philadelphia, Pennsylvania.