Stars Gather for Opening of African American History Museum
Entertainment
| |
Advertisement
The facility is the only national museum devoted exclusively to the documentation of African American life, history, and culture, and the President, the nation's first African American leader, delivered a passionate speech at the launch. "This national museum helps to tell a richer and fuller story of who we are," he declared. "By knowing this other story we better understand ourselves and each other. It binds us together. It reaffirms that all of us are America, that African American history is not somehow separate from our larger American story. It is central to the American story." Stevie Wonder also gave a brief speech before he took to the stage to perform a new song, and addressed the ongoing tension surrounding the killings of unarmed African Americans at the hands of U.S. police. "This cannot go on, all of it, any of it. All the back and forth, the hatred, trying to divide us, a united people," he said. "It can't go on. History has shown us that we can rise. Remember our courage. Know that we must come together. We must come together." Other famous speakers included Will Smith and Oprah Winfrey, who was the museum's highest private donor, giving a reported $21 million, while John Legend, Octavia Spencer and Ava DuVernay enjoyed the speeches from the crowd, and shared their reactions to the event on social media. Spencer posted a video on Instagram of Obama giving his powerful speech, and captioned the clip, "I'm truly deeply humbled by this weekend celebration of the National Museum of African American History and Culture #Smithsonian I will miss this man and his beautiful family. #BlackFamilyWhiteHouse."
Director DuVernay posted a snap with friends including Lupita Nyong'o, Spencer, and David Oyelowo smiling for the camera. "Joy! Celebrating our ancestors and our future and this present moment," she wrote alongside the Twitter picture.
Joy! Celebrating our ancestors and our future and this present moment! #APeoplesJourney #NMAAHC #August28 pic.twitter.com/heAR2kqgZJ

— Ava DuVernay (@AVAETC) September 24, 2016
"Beautiful and moving," Legend captioned a shot of himself in front of the huge bronze museum, while singer Janelle Monae posted a selfie on Instagram and wrote, "National museum of African American history and culture. History." Former President George W. Bush and his wife Laura were guests of honor at the dedication ceremony. Legislation for the establishment of the museum was first authorized by Bush in 2003, almost 100 years after it was first proposed. "The lesson of this museum is that all Americans share a past, and a future. By staying true to our principles, righting injustice, and encouraging the empowerment of all, we will be an even greater nation for generations to come," said Bush.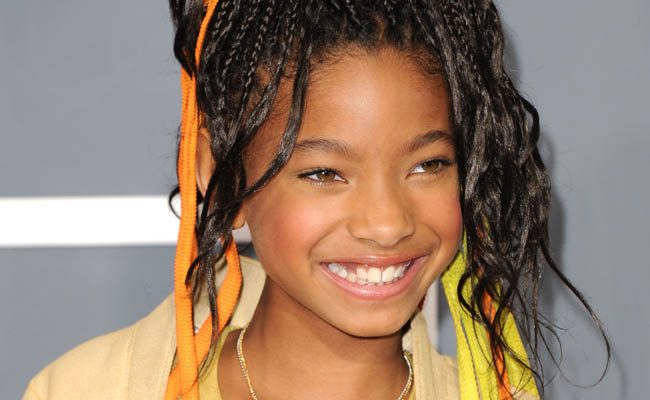 Using Just 1 Clue, Can You Guess These Celebrity Children?
click here to read more
Advertisement
Stars including Will Smith, Oprah Winfrey, and Stevie Wonder joined President Barack Obama for the grand opening of The Smithsonian National Museum of African American History and Culture. Obama and First Lady Michelle attended the museum's dedication ceremony at the National Mall in Washington, D.C., on Saturday when hundreds gathered to celebrate the event.