Sophia Bush was 'Shattered' by Avalanche Death of Ex-Boyfriend
Celebrity
| |
Advertisement
In the touching tribute, she called her ex "an incredible friend", and wrote, "There are no adequate words. Today I find myself attempting to pick up the pieces of my heart that have broken into such tiny shards, I'll likely never find them all." Now Bush has spoken out about her devastating loss in a candid interview with Health Magazine, admitting the death of Fredinburg gave her a new perspective on life. She says, "Losing one of my best friends a few months ago shattered me. There were days I felt like my body had been turned inside out. I felt like my heart was on the outside of my body and everyone who came near me was stabbing me. "The crazy thing is that since Dan died, the lessons have come like Mack trucks. There is no next time. There is no excuse to wait a day to do what you want to do and to change the way that you want to change." Fredinburgh, who ironically survived an avalanche in the same region while he was dating the former One Tree Hill star last year (14), was one of 17 killed while scaling Mount Everest. The avalanche was triggered by an earthquake, which claimed the lives of more than 9,000 people and injured more than 23,000.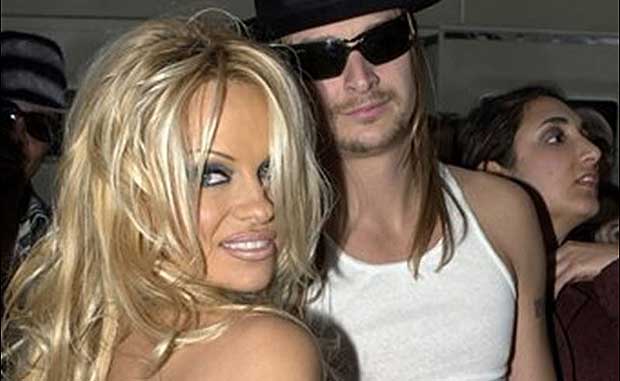 Shortest Celebrity Marriages Ever!
Some couples race to the alter, others race to their lawyers when the marriage turns bad. Then there are the celebrities who seem to live their lives above the speed limit and race their relationships into a casket in record time. What famous names come to mind when thinking about…
click here to read more
Advertisement
Sophia Bush was involved in a long-distance relationship with Google executive and adventurer, Dan Fredinburgh, for a year until early 2014, but they remained close following their split, and when Fredinburg became one of the victims of the April 2014 disaster, Bush poured her heart out on social media.