Sony Announces New Waterproof, 23-Megapixel Camera Smartphone
Lifestyle
| |
Advertisement
Another highlight from Sony's announcement is the "waterproof and dust-tight design," that should attract many smartphones users who have unwittingly dropped their phone in the sink, or spilled a drink on their old phones. As Sony explains: "Rain happens. So do drops in the sink and knocked-over drinks. Xperia™ Z5 has Sony's leading waterproof* design… Because a little water should never ruin your day." "* The Xperia™ Z5 is waterproof and protected against dust, so don't worry if you get caught in the rain or want to wash off dirt under a tap, but remember: all ports and attached covers should be firmly closed. You should not put the device completely underwater or expose it to seawater, salt water, chlorinated water or liquids such as drinks." Sony also promoted the "new, integrated fingerprint sensor," that will allow users to "pick up and securely unlock [their phone] in a single movement." The company also said the phone can last up to two days of battery power from a single charge. For more, you can visit Sony's Xperia™ Z5 page
here
.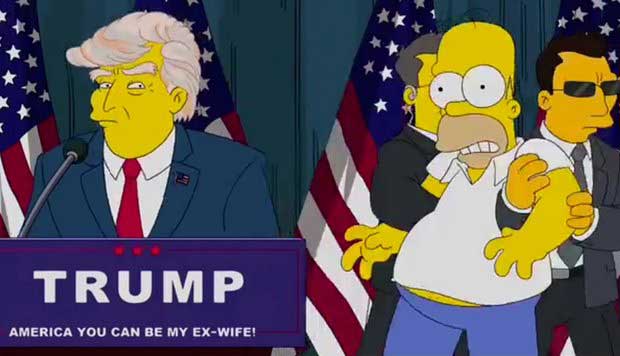 All the Times 'The Simpsons' Correctly Predicted the Future
The Simpsons has been some of the best satirical programs found on television over the last 28 years. The Emmy-winning animated series is the longest-running sitcom in history, as well as the longest-running scripted show in American TV history. Through its nearly three decades on the air, the show has become…
click here to read more
Advertisement
On Wednesday, Sony revealed a new line of smartphones that will offer a "revolutionary camera and innovative design" to help it compete in the market currently dominated by Apple and Android phones. The Xperia™ Z5 is outfitted with the Hybrid Autofocus, what the company describes as its "best camera phone yet." It packs a whopping 23 megapixels and "five times more powerful image zoom" that Sony claims does not sacrifice image quality.