She's A Thief, But Did This Dad Go Too Far Punishing His Daughter?
Advertisement
Posted by
Gary Mills
on Thursday, July 23, 2015 In order to punish his daughter, Gary Mills took his daughter to the Wayne County Courthouse and placed a sign around his daughter's neck reading, "My name is Abby Mills & I am a liar & a theif [sic]! I've stolen from my parents, brothers & sisters. Aunts & uncles. I even stole my 9-yr-old cousin's Christmas presents." But Abby's father didn't stop there. The next day, Mills posted two more videos with the same sign: one where Abby was standing outside the Wayne County Sheriff's Correctional Center. Posted by
Gary Mills
on Friday, July 24, 2015 And another in front of the police station. Posted by
Gary Mills
on Friday, July 24, 2015 Mills contends his "tough love" approach was supported by the authorities and that he took these extra steps not to simply humiliate his daughter, but to reinforce his love for her and show her that even though she's young, the actions she takes can have real-life consequences. "If it takes my last breath from keeping her getting locked up, that's what it's going to take." As he says in the videos, "I love you, I am always gonna love you." But what sort of affect did this have on Abby? Turns out, she may have learned a thing or two…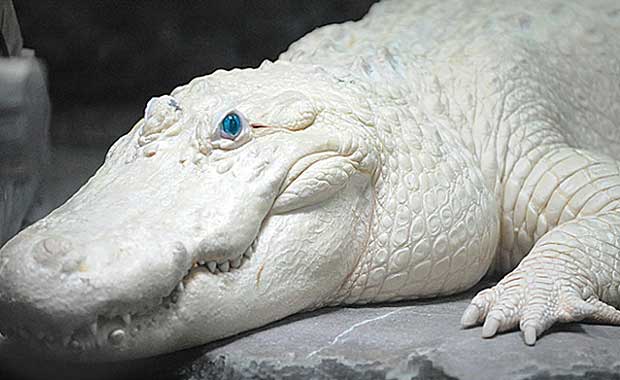 Photos of Super Rare Albino Animals
Albinism is a rare inherited condition that affects one in 17,000 people. About 300 species of animals in North America also experience albinism, according to the Missouri Department of Conservation, though, for them, it can be quite dangerous to be albino. However, that doesn't make them any less beautiful and…
click here to read more
Advertisement
Kids do stupid things. Hell, we were all kids once and we're sure there's a few things in the back of your mind that you wish you hadn't done. But we learn (hopefully) not to make those same mistakes again. Sometimes, we have to learn the hard way. That's the story out of Richmond, Indiana, where a father went above and beyond to shame his daughter who had been stealing from, it seems, pretty much everyone in her family. But many are saying that this father went too far.