Serena Williams Is Pregnant
Sports
| |
Advertisement
Williams' selfie featured the court queen posing in a yellow one-piece swimsuit and the simple caption, "20 weeks." Williams is engaged to Reddit co-founder Alexis Ohanian, 33. This will be their first child. The big reveal came a day after the loved-up couple shared a post-Easter snap from a beach vacation. Williams and tech entrepreneur Ohanian announced their engagement in the form of a poem on December 29 via Reddit. Williams wrote: "I came home. A little late. Someone had a bag packed for me. And a carriage waited. Destination: Rome…" She went on to reveal she and Ohanian were first introduced in the romantic Italian city, and called Rome "the place where our stars first collided." The tennis star then described the moment Ohanian popped the question to her, revealing the proposal took place at the venue where they first met. "At the same table we first met by chance, this time he made it not by chance, but by choice," she wrote. She ended the sweet poem by adding: "Down on one knee, he said 4 words… And I said yes." Williams, who first met the 33-year-old entrepreneur in 2015, revealed her family plans last year, telling
Glamour
, "I definitely want to have kids one day. That's always something I've wanted as long as I could remember. And the older I get, the more I'm like, 'I'm too young!' "Hopefully I'll be able to mature one of these days, get serious, and at least have them (kids) pretty fast." Ohanian is the latest in a long line of suitors for Williams — she has also dated filmmaker Brett Ratner, basketball player Amar'e Stoudemire, and rapper Common.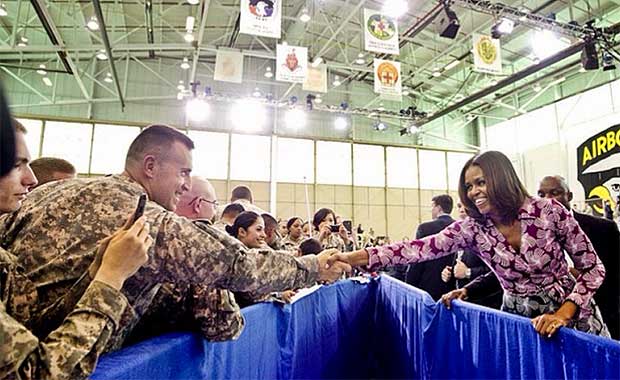 From Tradition To Vacation, See How Some Stars Celebrate Thanksgiving
Each year, millions set out over the road, through the air, or on a boat (probably) to visit their loved ones to celebrate all they are thankful for. Our favorite stars and celebrities, while the cynical might think they're thankful for only their bloated bank accounts and lavish lifestyles, really…
click here to read more
Advertisement
Tennis ace Serena Williams is pregnant. The 35-year-old star took to Snapchat on Wednesday and revealed she is 20 weeks along.