Selena Gomez's Album Artwork Inspired By Memorable Jennifer Aniston Photo
Celebrity
| |
Advertisement
Revival
, in which she is featured baring all, posing in nothing but a pair of black underwear.
Seated and covering up her breasts with her long dark hair and her arms, the 23 year old captioned the stunning black and white shot, "This Is My… REVIVAL." Gomez has since returned to the photo-sharing site to upload a side-by-side image, comparing her album artwork to a memorable nude snap of actress Aniston, posing in a similar fashion, during her time on hit sitcom
Friends
. She simply captioned the two pictures with multiple heart emojis and the hashtag, "myidol". The singer previously gushed about meeting Aniston at a December 2014 screening of her critically-acclaimed drama
Cake
and posted a photo of herself smiling and hugging the movie star on Instagram. In the caption, she wrote, "I have not only been following her career as a fan since I was eight and now get to watch her completely transform in her new movie 'Cake,' I have gotten to have real conversations with such a real heart, made my entire year." Gomez has also previously admitted she based her breakout role as a teen witch in
Wizards of Waverly Place
on Aniston, saying, "I always say that I worship Rachel McAdams as a movie actress but for comedy – the whole reason I started my show and mannerisms, they were after Jennifer Aniston."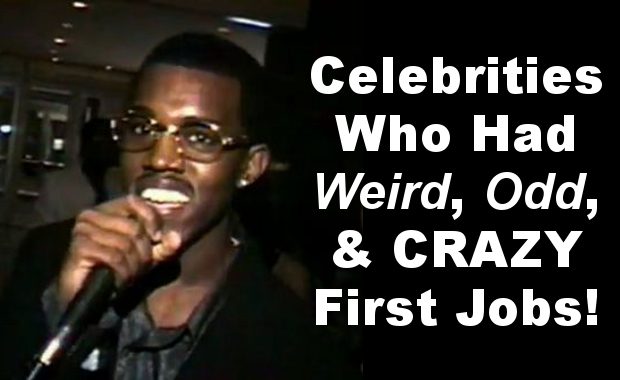 Celebrities Who Had Weird, Odd, And Crazy First Jobs!
If you know anything about acting and the cutthroat world of auditions before finally hitting it big in Hollywood, you know it isn't easy. Many of the most famous names in Hollywood and from around the world didn't just head on over to L.A. and La-De-Da lickety-split, they were starring in…
click here to read more
Advertisement
Pop star Selena Gomez has credited Jennifer Aniston as the inspiration behind her sensual topless photo for her new album cover. The "Come and Get It" hit-maker wowed fans on Tuesday by taking to Instagram to share the official artwork for