Selena Gomez Calls Out Justin Bieber Over Instagram Posts – Report
Advertisement
However, fans trolled his page by leaving rude comments about Richie, prompting Bieber to come to her defense – even threatening to make his account private.
"I'm gonna make my Instagram private if you guys don't stop the hate this is getting out of hand, if you guys are really fans you wouldn't be so mean to people that I like," Bieber wrote, alongside a snap of him and his new love. On Sunday, Selena Gomez reportedly got in on the action and decided to call out her ex by leaving a comment of her own, but deleted it just minutes later. A screenshot of her comment captured by The Shade Room reads: "If you can't handle the hate then stop posting pictures of your girlfriend lol – it should be special between you two only. Don't be mad at your fans. They love you."
Bieber later appeared to reply to Gomez's comment by writing, "It's funny to see people that used me for attention and still try to point the finger this way. Sad. All love." He later added, "I'm not one for anyone receiving hate. Hope u (
sic
) all can be kind to my friends and each other. And yes I love my beliebers (fans)."
Instead of commenting back to Bieber, the "Come and Get It" singer took to her own account and shared a photo collage of her with numerous fans, dedicating the post to her devotees by writing: "My whole life. You matter most. Thank you letting me do what I love every day."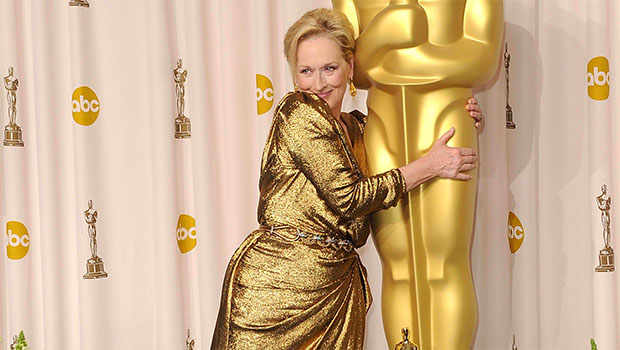 The 17 Artists Who Have Won the Most Oscars
The Academy Awards have been a glamorous Hollywood tradition since 1929. It's a rare honor to take home an Oscar, and a much rarer honor to take home more than one. Here are the artists who have won the most Oscars ever:
click here to read more
Advertisement
Selena Gomez reportedly took aim at her ex-boyfriend Justin Bieber after he threatened to make his Instagram account private due to rude fans. Over the weekend, the "Sorry" hitmaker shared several black and white snaps of him with his new rumored girlfriend Sofia Richie, daughter of legendary crooner Lionel Richie, showing the pair goofing around for the camera.