Security Takes Down Anti-Ryan Lochte Protesters During Live 'Dancing with the Stars' Debut
Advertisement
Dancing with the Stars
debut on Monday night. The disgraced Olympian is making the most of his 10-month ban from competitive swimming, which stemmed from him lying about being held at gunpoint during the Rio Olympics, by dancing in the hit TV show.
He performed for the first time alongside dance partner Cheryl Burke on Monday night's live premiere, but as he waited for his scores from the judging panel, a group in the audience ripped off their shirts to reveal t-shirts underneath bearing the athlete's name in the middle of a crossed out circle. One man then attempted to get onto the dance floor, but was tackled by security and detained before he could reach Lochte. Los Angeles Police Department representatives reportedly confirmed to
TMZ
that two men were arrested for trespassing following the incident. Speaking after the drama, Lochte admitted he was upset by the protesters' actions. "Honestly, it felt like someone just reached inside, took my heart out and tore it to shreds," he told
Entertainment Tonight
. "I was really hurt when I saw that and I was in shock. But I looked at Cheryl and she just smiled and said, 'You just did what you said you can't do. You danced in front of millions.' And I was like, 'You're right.' "So you know what? I'm gonna keep moving forward and put this behind me and I'm gonna better myself every day and… I'm gonna dance." Professional dancer Derek Hough was also on hand to help security throw the men out of the venue, and said he feels it's time Lochte is given a chance to redeem himself following the Rio scandal. "I basically told them (the protesters) aggressively that they need to leave because you don't do that here," said Hough. "And I think that they looked like fools because [Lochte] just did a great dance and he's out there doing what he can do. We're all human beings. "I don't think these people are perfect. I don't think any of us are and I think that to bring that in here, that doesn't belong in here."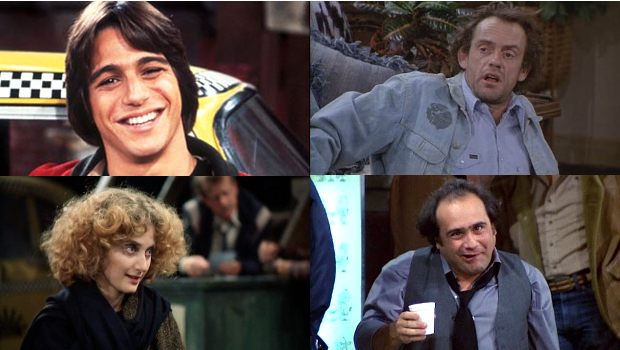 See the Cast of 'Taxi' Then and Now
The ensemble cast of Taxi made audiences laugh every week from 1978 to 1983. In the process, Taxi turned all of its actors into stars. What happened to them? Where are they now? Find out right here.
click here to read more
Advertisement
U.S. swimmer Ryan Lochte felt like his "heart was torn to shreds" when a protester stormed the dance floor following his