Vet Sings to His Four-Legged Patients to Soothe Their Anxious Souls
Advertisement
can be a stressful visit for anyone
, so imagine what it does to dogs.
Playing music to a nervous pup at the vet's office
to calm them is common — but when veterinarian Ross Henderson sang to soothe golden retriever Ruby's nerves — it blew up on Facebook. Practice manager Darcy Holloway of Fox Hollow Animal Hospital recorded a video of the tender moment of Henderson crooning Elvis Presley's "I Can't Help Falling In Love" to Ruby, who was about to go into surgery. The post received 444,000 views, 6,000 likes, and almost 6,000 shares with a few marriage proposals thrown into the comments.
Henderson still can't believe all the attention the video has gotten. "We (my wife and I) started to read them (comments) and then we stopped," Henderson told Your Daily Dish. "They're super entertaining for sure. We don't have people waiting to get in to get their animals sung to but the biggest thing is the e-mails. One guy wrote that his wife just passed away and he lost his dog and wants to volunteer with us helping animals and he was inspired by us. Seeing an e-mail like that levels you a lot and it's incredibly humbling that it's gone beyond just comforting a dog." Henderson was set to perform a routine spay on a 6-month-old pup named Ruby, but decided to perform for her first to settle her down. The sweet sounds seemed to anesthetize Ruby — who is draped over his lap as he sings while playing the song on his acoustic guitar. When he is done singing, he checks on the dog and sees that he's done the job. "It started off singing to patients that were completely anesthetized which they're probably have zero or little impact there while doing surgery, but honestly any voice or petting is incredibly comforting, so it just made sense," he told Your Daily Dish. "I love music and nowadays it's impossible for an animal not to hear music with its family so if it's possible to do something familiar, I'll sing. That just kind of felt like a soft song and I like Elvis." Fox Hollow Animal Hospital was founded in 1996 by Dr. Anthony Henderson. His sons Ryan and Ross followed in his footsteps. Ross Henderson received his degree in Veterinary Surgery in Edinburgh, Scotland where he also learned about dairy farming in the Highlands. Music is clearly Henderson's other passion. He said music has always been a way for him to communicate with animals. "There was even a point when I was in undergrad when I started playing music," he said. "I knew I wanted to be a vet but you get these flashes of doubt like man am I cut out for it. If I can't make the grade I thought I'd do music therapy for animals so I think it's been in the back of my mind for a while. Just practically the last few months I'd get some music and sit down and get some one-on-one attention with a dog — I've seen it respond so that's pretty cool." When he's not taking care of animals, Henderson plays music at a local restaurant for happy hour and he performs at weddings. He said the dogs may even hear his own songs some day. "Honestly I could play original songs for them and they don't care! If anything, they're not going to have any negative feedback," he told Your Daily Dish. Ross Henderson also uses music to soothe the soul for humans as well — namely his wife. "Yeah, we usually sit in the same position that Ruby and I were sitting in and I serenade her," he said. "That's my go-to position and it all works for my wife and the dogs so that's great!"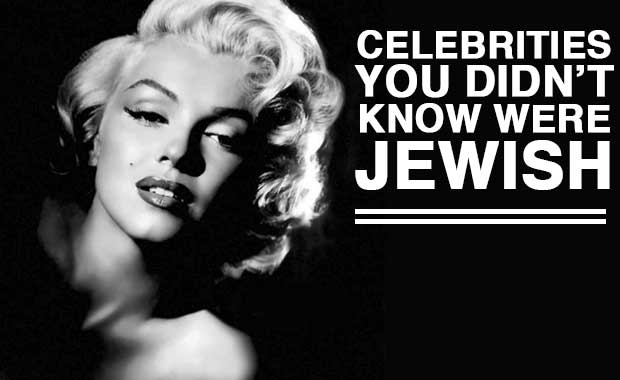 Celebrities You Didn't Know Were Jewish
"Funny, you don't look Jewish." Here are 17 famous stars and celebrities you may not have known are Jewish. At some point in their lives, someone has probably said to them, "You're Jewish? No kidding! Wow, I had no idea." With so many stereotypes of what a Jewish person should look like, it's not surprising that…
click here to read more
Advertisement
Going to the doctor