Rosie O'Donnell's Daughter Missing
Celebrity
| |
Advertisement
A description of the Chelsea has also been posted on the actress/TV personality's website. It reads: "She was wearing a black sweatshirt hoodie, dark ripped blue jeans, women's gray converse sneakers and a black backpack. Chelsea has a large tattoo on her right side of a dream catcher with the word 'Breathe'. "She left home with her 6 month old therapy dog named Bear. The dog is a 9 lbs brown and black terrier. Chelsea stopped taking her medicine and is in need of medical attention. Any information please contact authorities at 845-358-0206 or 911." O'Donnell has also posted a photo of Chelsea and her dog on her Twitter account, suggesting the teen may be in New York City.
chelsea and her dog bear – last seen in nyack ny – may be in NYC – please call 845-358-0206 or 911 pic.twitter.com/1jXbNxravZ

— Rosie (@Rosie) August 18, 2015
Chelsea was adopted by O'Donnell when she was married to her first wife Kelli Carpenter from 2004 to 2009. It has not been made clear what medication the teenager needs.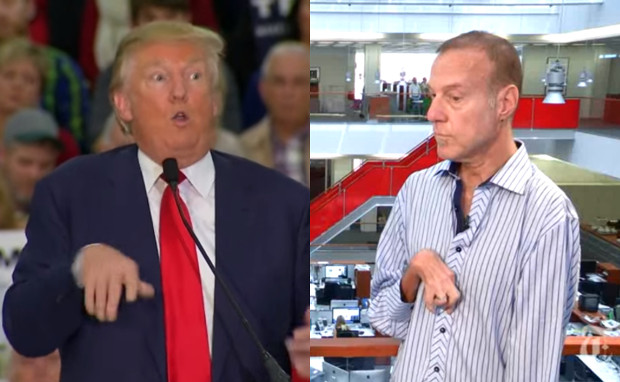 Donald Trump's Most Controversial Insults
By now you've likely become well acquainted with a certain Donald J. Trump, billionaire (maybe?), real estate mogul (definitely), four-time bankrupt (yes), and "speaker of his mind" (absolutely). That last one is probably the most controversial on the list. Mr. Trump for years has never shied from a Cold War,…
click here to read more
Advertisement
Chelsea O'Donnell, 17, was last seen in Nyack a week ago, August 11, 2015 and a search for the teen began five days later on Sunday, August 16, 2015.