Robert Downey, Jr. Tops Film Star Rich List for 3rd Successive Year
Celebrity
| |
Advertisement
For the first time, the rich list also includes actors who work outside the U.S. movie industry, giving Bollywood stars Amitabh Bachchan, Salman Khan and Akshay Kumar places in the top 10. Meanwhile, also making the top five are Vin Diesel, Bradley Cooper and Adam Sandler, who each netted over $40 million in the past 12 months.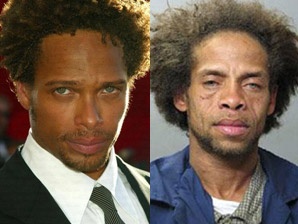 25 Celebrities Who Committed Horrible Crimes
We often wag our fingers at celebrities when they commit the slightest of infractions. If they badmouth another celebrity we like, if they make a distasteful joke on Twitter, if they have a negative reaction to pushy paparazzi, we might write them off entirely, insisting that we'll never go to…
click here to read more
Advertisement
With a healthy $80 million cash injection over the past year, the Robert Downey Jr has beaten Jackie Chan to the top spot by over $30 million.