Ringo Starr Becomes a Great-Grandfather
Music
| |
Advertisement
Tatia Starkey is the daughter of Ringo's son Zak Starkey, who followed in his father's musical footsteps by becoming a drummer for band The Who. He has also shown off his drumming talents for his father's All-Starr Band as well as playing for Oasis. His daughter, meanwhile, is a member of the band Belakiss. Zak Starkey was born to Starr and his first wife Maureen Starkey Tigrett, who died in 1994 at age 48 after losing her battle against leukemia. Starr revealed in a recent interview that he is currently working on his 19th solo studio album. While he has eight songs musically ready, they still need lyrics, but he is hoping that he and guitarist Steve Lukather can finish the tracks while on tour together with the All-Starr Band. "We've got the tracks down; now we have to write the words," the former Beatle told
Billboard
. "We know where it's going. We've got the idea. We've got the first verse of one of them. The second will be a ballad. We're gonna finish them while we're on the road." Starr added he is hoping the new record will be ready for release in early 2017.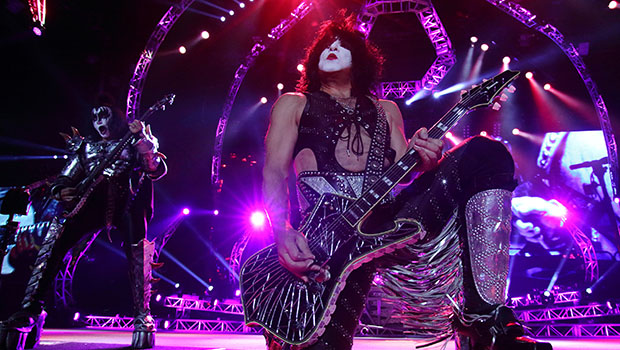 20 Richest Rock Stars
Fame and fortune, the two are inseparable. Rock stars like Ringo Starr or Gene Simmons prove that you can't have one without the other. Whether they are driving luxury Porsches or residing in New York City penthouses, these music celebrities have big wallets — and also big hearts — when it comes…
click here to read more
Advertisement
Ringo Starr is a first time great-grandfather at the age of 76. The Beatles legend's granddaughter, Tatia Starkey, gave birth to son Stone Zakomo Low, her first child with partner Adam Low, on Sunday, a representative for Starr confirmed.