Rider Gives Up Olympic Dream for Horse's Health
Advertisement
"I planned to train early on Tuesday morning, so I was at the stable at 6am. Saying good morning to Parzival, I saw the right side of his head was swollen; he had been kicking the walls. I took his temperature: he had a fever of over 40 degrees Celcius (sic) [104 degrees Fahrenheit], but he still didn't look sick. "He was eating and drinking and while walking I had a hard time keeping up with him, as always… "Vets they concluded he was bitten by an insect or spider or some sort of animal which produces toxics. "At the end of the day the fever was down and I hand-walked Parzival a bit. He looked a lot better and the swelling of his head was at least 1/3 the size of this morning."
Cornelissen
told
Inspire More that after examining the horse, vets said she and Parzival could compete. She and Parzival walked out onto the course, but something nagged at her. She didn't feel comfortable pushing the horse.
"When I entered I already felt he was giving his utmost and being the fighter he is, he never gives up… But in order to protect him, I gave up…My buddy, my friend, the horse that has given everything for me his whole life does not deserve this… So I saluted and left the arena."
In selflessly choosing to not risk Parzival's health, Cornelissen possibly missed out on an Olympic medal. However she showed the true heart and compassion of a champion.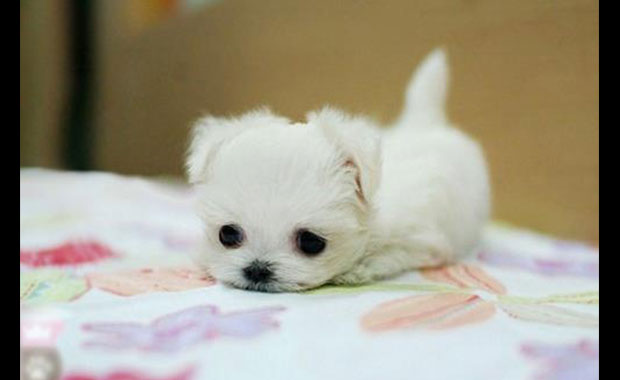 Really Small Dogs You Wont Believe Actually Exist
From the moment you set eyes on that cute little puppy, we know you'll probably fall in love.  From the king-size Saint Bernard to the miniature Chihuahua, both puppies and full-grown dogs have a unique ability to form a special bond with their human owners. And the smaller they are, the…
click here to read more
Advertisement
An elite Olympic dressage rider gave up her chance at glory in Rio to take care of her beloved horse. Adelinde Cornelissen has won numerous Olympic, European, and World titles in her sport over the past several years, all with the help of her prized gelding Parzival. The two were training for the 2016 games in Rio when something went wrong during a trial. Cornelissen put it as such: