Justin Bieber Splits From Sofia Richie – Report
Music
| |
Advertisement
However, it seems the young couple's chemistry has since fizzled out, according to TMZ. Sources claim the two haven't spent much time together since returning from their beach vacation in Cabo San Lucas, and have barely spoken. They also haven't been spotted in public together for a few weeks, with Richie attending a party with friends in Los Angeles over the weekend. Neither Bieber or Richie have commented on the split report, which comes just days after the teen gushed about her "special relationship" with the singer. During a candid chat with
Billboard
earlier this month, the model insisted she had faith their romance would go the distance, because Bieber is so unique. "We have a special relationship," she smiled. "Justin is very easy to talk to, and that's hard to find with people in Los Angeles." However, the stars' road to romance hasn't been easy – shortly after going public with their budding relationship, Bieber blasted his own fans for attacking his new girlfriend after sharing snaps of the pair on Instagram. His outburst even sparked a feud with his ex Selena Gomez, who criticized the "Sorry" singer for his behavior. Bieber ended up making his account private after the rude comments continued to roll in.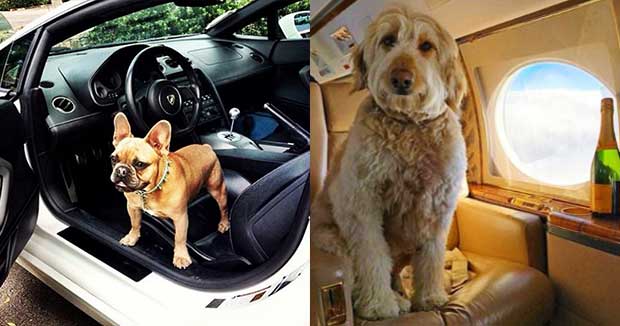 Meet the Rich Dogs of London Living the Most Lavish Life
If you've ever checked out the Rich Kids of London Instagram, you've seen the elaborate and lavish lifestyle some teens are living in the city of London. The teens are now taking the pictures to the next level with a new account strictly for their pets. The account, called Rich Dogs of London,…
click here to read more
Advertisement
Justin Bieber has reportedly ended his weeks-long fling with teenage model Sofia Richie. The "Boyfriend" hitmaker became linked to Lionel Richie's daughter in early August, and they enjoyed a jet-setting romance, with Richie joining the singer for a pair of concerts in Japan, before he treated her to a romantic Mexican getaway in honor of her 18th birthday.