Renee Zellweger Slams Media Obsession With Her Looks in Scathing Essay
Celebrity
| |
Advertisement
Now, in an essay written for the Huffington Post and entitled "We Can Do Better," Zellweger has broken her silence about all the gossip and slammed the "exploitative" nature of the media's obsession with her face. "In the interest of tabloid journalism, which profits from the chaos and scandal it conjures and injects into people's lives and their subsequent humiliation, the truth is reduced to representing just one side of the fictional argument," she writes before noting her decision to remain silent on plastic surgery rumors for so long has led some to falsely believe the speculation was true. "Now, as the internet story contrived for its salacious appeal to curious minds becomes the supposed truth within moments, choosing the dignity of silence rather than engaging with the commerce of cruel fiction, leaves one vulnerable not only to the usual ridicule, but to having the narrative of one's life hijacked by those who profiteer from invented scandal," said Zellweger. The actress goes on to emphatically deny claims she has altered her appearance with plastic surgery. "Not that it's anyone's business, but I did not make a decision to alter my face and have surgery on my eyes," she stresses. "This fact is of no true import to anyone at all, but that the possibility alone was discussed among respected journalists and became a public conversation is a disconcerting illustration of news/entertainment confusion and society's fixation on physicality." Zellweger signs off by reminding readers that "humiliating tabloid stories, mean-spirited judgments and false information is not harmless." She adds, "It increasingly takes air time away from the countless significant unprecedented current events affecting our world. It saturates our culture, perpetuates unkind and unwise double standards, lowers the level of social and political discourse, standardizes cruelty as a cultural norm, and inundates people with information that does not matter."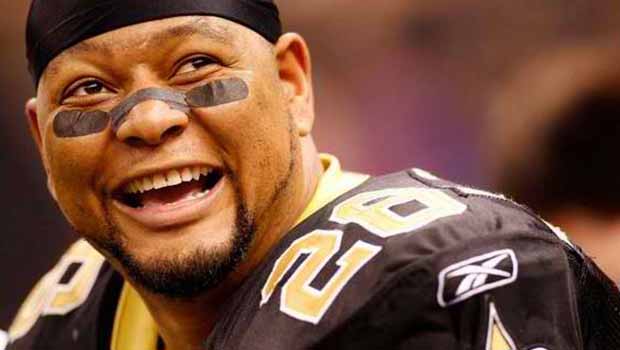 You Won't Believe How These NFL Stars Lost It All
Stars in the NFL make a lot of money in a very short period of time, and then their careers are over. These athletes prove that holding on to that hard earned cash is harder than it seems. Here are 31 examples.
click here to read more
Advertisement
Actress Renee Zellweger has taken a stand against the "invented scandal" surrounding her looks. Ever since a tabloid published an article suggesting she had had plastic surgery to alter the shape of her eyes back in 2014, journalists and bloggers have become obsessed by her physical appearance, with some offering relentless analysis into her apparent changing looks.