Ray J Condemns Authorities for Chris Brown's Arrest
Celebrity
| |
Advertisement
Brown protested his innocence in a series of Instagram videos hours before his arrest, and after posting bail, declared "the world will see" his version of events in due time. Ray J, who was hanging out at the R&B star's home late on Monday, insists there's no doubt in his mind that Brown, who spent the evening and the early hours of Tuesday discussing new work ideas with his pal, is not the gun-waving maniac police seem to think he is. "Chris is my homie and I just can't let people just have this full pile of negativity going on with his name," Ray J explains to
Entertainment Tonight
. "We were creating, we were getting tattoos. We was (
sic
) talking about my new project. We were talking about so many different positive things… so it just hurts my feelings when that gets derailed with stuff like that (assault allegations)." He goes on to blast police officials for moving so quickly to arrest Brown, suggesting the media coverage of the story turned it into a bigger deal than it was. "It hurts my feelings that you work so hard to try to get better, and a small little lint of a story that you don't even know is even real or not can affect you this much without even getting the facts," he continues. "That's not how the (legal) system is suppose (
sic
) to work. That's not what we vote for." Ray J, who expressed his disappointment at the arrest in his own Instagram video, claims he saw no evidence of the allegedly threatening behavior, and he is pouring doubt on Curran's side of the story. "I have never seen that happen, and I was right there," he says. "The thing about it is, she can't be telling the truth when I'm telling you that certain things are wrong," he says. "Like, find the facts out first. You know what I'm saying? And that's all I'm saying." Chris is free on $250,000 bail. He is scheduled to appear at the Clara Shortridge Foltz Criminal Justice Center on September 20 for arraignment.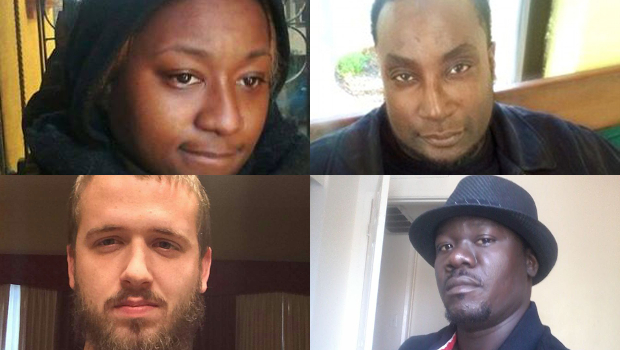 The Worst Police Brutality Cases of 2016
This year, over 900 people have been killed by the police in the U.S. and that number could reach 1,000 by the New Year. Although most incidents were not disputed and protests did not follow, there were some viewed as unjustified and widely publicized. Some officers were strictly punished following the aftermath, but others…
click here to read more
Advertisement
Singer-turned-reality star Ray J has taken aim at authorities for arresting Chris Brown on a felony assault charge without "getting the facts" first. The "Forever" hitmaker was taken into custody late on Tuesday after a lengthy stand-off with police, who had surrounded Brown's Tarzana, California home following allegations suggesting he threatened model Baylee Curran with a gun during a party.