Rachel McAdams Confirms 'Super-Early' Talks for Doctor Strange
Entertainment
| |
Advertisement
She tells the Los Angeles Times, "It's still super-early days, and I don't know where that's gonna go, if it's gonna go anywhere at all." Further details about the part McAdams is in negotiations for have yet to be revealed, but if she does sign on, she will star alongside Tilda Swinton and Chiwetel Ejiofor, who has been cast as the villain, Baron Mordo. Cumberbatch will portray the titular neurosurgeon-turned-sorcerer in director Scott Derrickson's 2016 blockbuster. McAdams, who notes she is not a "comic book snob", was previously considered to play Pepper Potts in 2008's Iron Man, but the role went to Gwyneth Paltrow. The 36 year old later worked with Iron Man Robert Downey, Jr. in the Sherlock Holmes franchise, for which she will allegedly reprise her Irene Adler character for a planned third installment.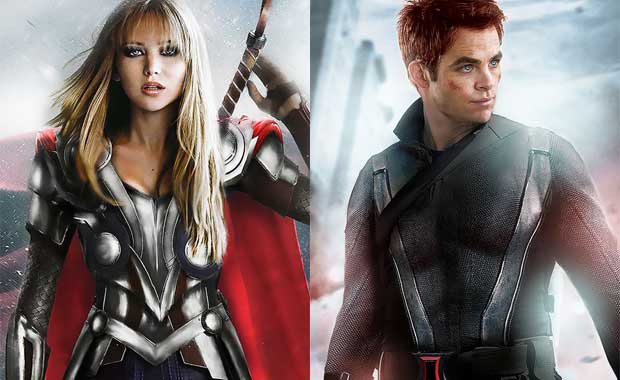 Artist Gender-Swaps 'The Avengers' Characters and It's Awesome
Over the course of the 10 or so Avengers movies that have raked in billions at the box office, there have been a plethora of style changes to the heroes' suits. But one artist is taking the changes to a whole new level. Tumblr user Disimilis, whose page lists her as "Agnes, 18,…
click here to read more
Advertisement
Rachel McAdams was recently reported to have been tapped for a role in the Marvel film adaptation, and although McAdams admits the rumors are true, she insists a deal is far from done.