Prince's Home Filled With Narcotic Medications at Time of Death
Music
| |
Advertisement
However, the medications were not prescribed to the musician under his own name. One search warrant document reads, "During the search warrant of Prince's home, detectives located numerous narcotic controlled substance pills in various containers and areas of Prince's bedroom, some of which were in a suitcase with the name tag of 'Peter Bravestrong.'" Inside the suitcase were several bottles with prescriptions in the name of Kirk Johnson, Prince's bodyguard. The court papers state that officers believe 'Peter Bravestrong' to be an alias of Prince, and also found papers with the lyrics to his 1987 track "U Got The Look" in the suitcase. The official cause of the 57-year-old's death was an overdose of the opioid Fentanyl. The search warrants also indicate that investigators believe the music star had a history of going through withdrawal symptoms as a result of prescription medication abuse. Other information included in the documents indicates that cops learned from Prince's associates that he never used a mobile phone and preferred to communicate via email. No one has yet been arrested in connection with Prince's death.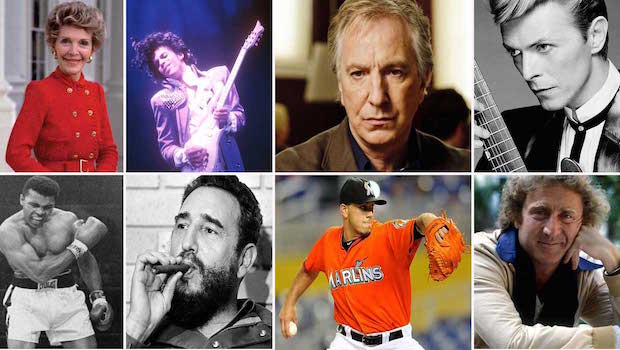 Notable Celebrity Deaths of 2016
While death is a natural part of life, it seems like 2016 has seen an abnormally high amount of notable deaths. From politicians and athletes to actors and musicians, it wouldn't be a stretch to say that this year has seen some of the most famous individuals on the planet…
click here to read more
Advertisement
Police officers searching Prince's home after his death found a huge stash of narcotic medications, according to newly released search warrants. Court documents released by Minnesota authorities on Monday show that the police officers who responded to the scene after the singer's death at his Paisley Park mansion on April 21 last year found "numerous" pills in his bedroom and other areas of his home.