Prince's Family Set Date for Official Tribute Concert
Music
| |
Advertisement
A statement from the family reads: "We have been moved by the tremendous love and support of Prince's friends and fans around the world. We are excited for the opportunity to bring everyone together for the official family celebration of Prince's life, music and legacy, and there is no better place to do it than his hometown of Minneapolis. "We are honored by the artists who will pay tribute and grateful to those that have worked so hard to make this celebration possible." Performers for the concert have yet to be announced, but tickets will go on sale next month. Unofficial tributes have already taken place in Los Angeles, New York City, and at the Minneapolis club, which featured in the singer's film
Purple Rain
. Prince died of a drug overdose in April.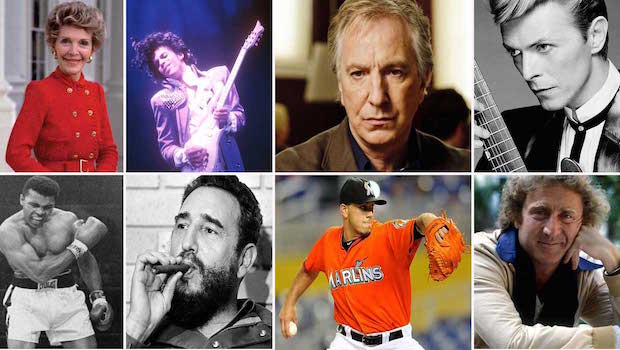 Notable Celebrity Deaths of 2016
While death is a natural part of life, it seems like 2016 has seen an abnormally high amount of notable deaths. From politicians and athletes to actors and musicians, it wouldn't be a stretch to say that this year has seen some of the most famous individuals on the planet…
click here to read more
Advertisement
Prince's family members are planning a massive tribute concert to the late star in his native Minnesota. The "Purple Rain" star's siblings are organizing the first official event in honor of the music icon on October 13 at the U.S. Bank Stadium in his hometown of Minneapolis.