Police Shoot Unarmed Black Man on Ground With His Hands Up as He Tries to Help Autistic Patient
Advertisement
After Kinsey was shot, police handcuffed him and the autistic man, who Kinsey said he worried police might shoot. "I was really worried. More worried about him, than myself," said Kinsey from his hospital bed. "Because as long as I got my hands up, they're not going to shoot me, this is what I'm thinking."
#charleskinsey An unarmed therapist helping an Autistic patient was shot by police!He was unarmed & had hands up! pic.twitter.com/MCAAZSUXuA

— Uldouz (@Uldouz) July 21, 2016
Police initially arrived on the scene after they received calls of a suicidal man with a gun. Rinaldo, the autistic patient, held a toy truck in his hand. The officer who shot Kinsey has been placed on administrative leave according to a report from ABC News. The state's attorney's office is investigating the incident, but Kinsey just wants to know why the officer pulled the trigger. "It was like a mosquito bite. When he hit me, I'm like, 'I still got my hands in the air,' and I said, 'No, I just got shot!' and I'm saying, 'Sir, why did you shoot me?' And his words to me, he said, 'I don't know.'" This is
yet another
altercation in a
long string of incidents
between
police and people of color
where unarmed men are shot. Luckily, Kinsey will survive, but people everywhere – like after
each of these incidents
– want accountability from the police department and action to be taken.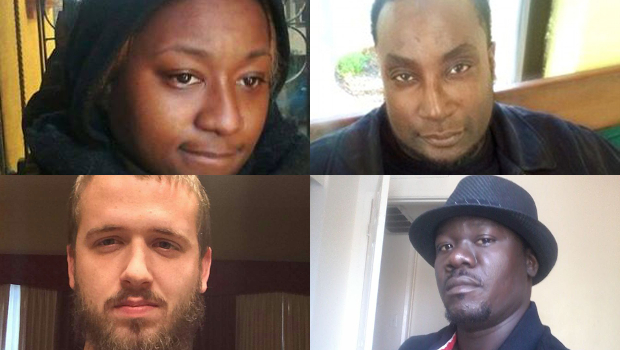 The Worst Police Brutality Cases of 2016
This year, over 900 people have been killed by the police in the U.S. and that number could reach 1,000 by the New Year. Although most incidents were not disputed and protests did not follow, there were some viewed as unjustified and widely publicized. Some officers were strictly punished following the aftermath, but others…
click here to read more
Advertisement
Police in North Miami are facing intense scrutiny after a video has surfaced that shows an unarmed black man lying on the ground with both hands in the air shortly before being shot. Cellphone footage shows 47-year-old Charles Kinsey lying with his back on the ground and both hands up in the air. Kinsey is a behavioral therapist and was attempting to calm down a suicidal autistic patient, who is seated in the video footage. Shortly after the video ends, Kinsey was shot by one of the officers on the scene.