Police and Community Rally to Help Homeless Student
Advertisement
The officers reacted to his story with compassion. "I could tell he was a good kid," Carreker told the
Herald-Gazette.
"He was a young kid who had been dealt a bad hand and was trying to make the best out of it." The officers took Barley to a nearby motel and paid for two nights' stay. "We could tell he was so serious about his education," said Gebelein. "We helped him because we felt it was the right thing to do." But this was only the beginning of the outpouring of help that would surround Barley. When Garreker's wife posted the story on Facebook, people stepped forward with offers to help. One resident, Casey Blaney, started a
Facebook group
and a
GoFundMe page
called "Success for Fred." People have donated clothing, school supplies, and a new bike. The GoFundMe page has raised over $180,000, far exceeding its original goal. Barley was able to remain at the motel until last week, when the college dorms let him settle in early. He has also found a job at a local pizzeria. He has expressed amazement and gratitude at people's spontaneous help. "I was shocked by how much support people will give from Lamar County and counties all over and even people from across the country that I've never met just wanted to help so much in my life," he told
WSB-TV 2
. "I was just so shocked and grateful." Barley, who aspires to become a psychiatrist, has recently posted a video to express his thanks directly. "I just wanted to personally tell you guys thank you so much for all you have done for me," he says. "I can't even begin to come up with half the words to explain how I feel. All of this has been so overwhelming…" He also assured his donors that any money he doesn't need to spend now will go into savings, and that he will give them updates on his academic progress: "I want to keep you guys posted on my grades every semester. I want to show you guys that all you have done for me is not going to waste." Watch the video here: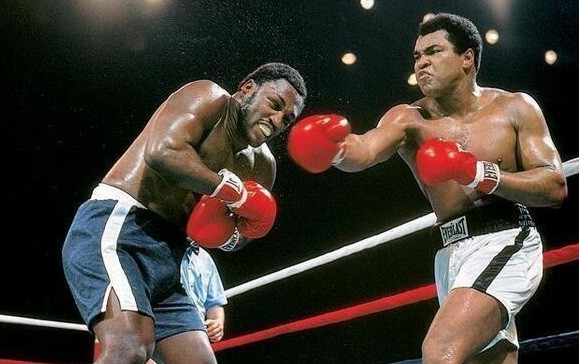 The Greatest Sports Rivalries In The World
Competing in a sport is no game. It's intense. The competition is fierce. Emotions can run high. Reputations are on the line. So it is no surprise that intense rivalries can develop between players and teams.  As a loyal fan watching in the stands or on TV, you can get…
click here to read more
Advertisement
On July 9, police answered a complaint that someone had pitched a tent near Gordon State College in Barnesville, Georgia. While the encounter could have ended simply with a ticket, it led to something much greater. Officers Dicky Carreker and Maria Gebelein took the time to listen to Fred Barley, the tent occupant, and his story. Barley, 19, was enrolled at Gordon College in biology. He was homeless and had ridden his kid brother's bike for six hours from his home town of Conyers. He had been camping out for the last three days, waiting for the dorms to open in August. In the meantime, he had been living off a box of cereal, and looking for a job in the area.