These Owners Found Their Missing Dog Thanks to a Viral Facebook Post
Advertisement
Old Friends Senior Dog Sanctuary
, went missing about two years ago. The sanctuary took in Captain Ron, previously named Oscar, in 2014 due to his old age and health.
After taking the dog in, Old Friends started to post pictures of him on their Facebook page. The dog's previous owners came across the pictures and immediately recognized their former pet. They were finally able to relax knowing that their dog was alive and well. After seeing the photos online, Captain Ron's previous owners reached out to Old Friends to tell them the story about him and share their happiness with the sanctuary. "They just saw him on our page and, of course, knew it was their long lost dog right away," Old Friends shared. "He went missing about 2 years ago. I really thought he was dead. Every day I was hoping that I would hear about him returning," the original owners explained. "I am so happy that he is being taken care of so well." The 13-year-old Great Pyrenees-Rottweiler, who is missing one eye, was "a bit of a loner" when he arrived at Old Friends. Over time he grew out of his shell and became comfortable at the sanctuary. "Since he's been here, Captain Ron has evolved," Old Friends shared with
BuzzFeed News
. "He's now a part of the gang. He acts like a grouch sometimes, but inside he is a teddy bear. He loves to lay in the doorway and completely block traffic." His previous owners are delighted to see that he has found such a nice home. "We work all day and I would hate to take him from where he is now, he looks so happy, and it touches us deeply," his previous owners shared with Old Friends. "Thank you for treating animals like this."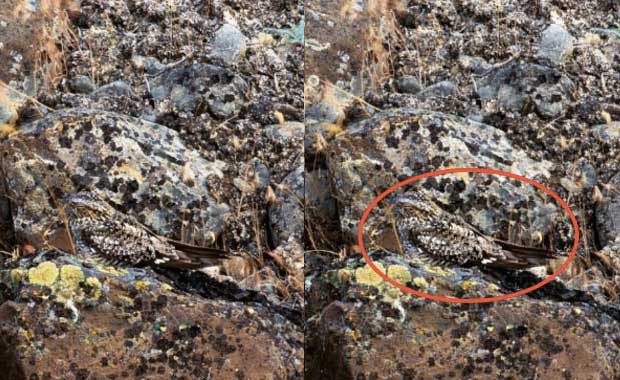 Can You Find These Camouflaged Animals Hiding in Plain Sight?
The symbiotic nature between an animal and its habitat has a number of benefits, from food, shelter, and hiding from predators, or in some cases, hiding from prey until it's time to pounce. These animals have taken their relationship with nature to a whole new level, almost seamlessly blending into their…
click here to read more
Advertisement
Thanks to a viral post on Facebook, the owners of a missing dog are finally at ease. Captain Ron, a dog who is quite popular at the