Olympian Ryan Lochte Robbed at Gunpoint in Rio
Sports
| |
Advertisement
"We got pulled over, in the taxi, and these guys came out with a badge, a police badge, no lights, no nothing, just a police badge, and they pulled us over," Lochte told
Today
. "They pulled out their guns, they told the other swimmers to get down on the ground – they got down on the ground. I refused. I was like, 'We didn't do anything wrong, so I'm not getting on the ground'." "And then the guy pulled out his gun, he cocked it, put it to my forehead and he said, 'Get down', and I put my hands up," he continued. "I was like, 'Whatever.' He took our money, he took my wallet. He left my cell phone, he left my credentials." United States Olympic Committee (USOC) spokesperson Patrick Sandusky has also confirmed the report in a statement to
Us Weekly
, which reads: "According to four members of the U.S. Olympic swimming team (Gunnar Bentz, Jack Conger, Jimmy Feigen and Ryan Lochte), they left France House early Sunday morning in a taxi headed for the Olympic Village. Their taxi was stopped by individuals posing as armed police officers who demanded the athletes' money and other personal belongings. All four athletes are safe and cooperating with authorities." Earlier on Sunday, Lochte's mom, Ileana, told
USA Today
her son had been robbed. "I think they're all shaken up. There were a few of them," she told the publication. "They just took their wallets, and basically that was it." However, Lochte's coach, David Marsh, and spokespeople for the International Olympic Committee and USOC initially denied the claims.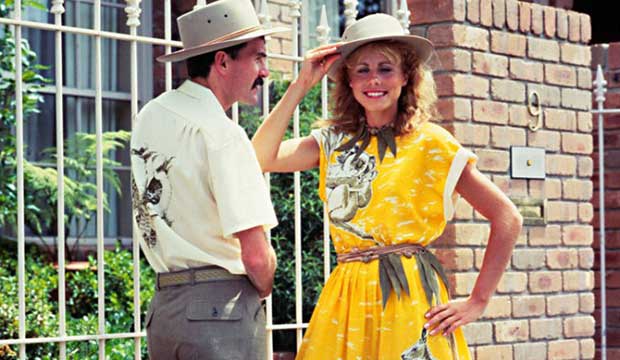 The Most Outrageous Olympic Uniforms Ever
The 2016 Summer Olympics in Rio de Janeiro are just around the corner and the world's greatest athletes are headed to Brazil (unless they're afraid of Zika). But before any country can win a medal, the games must begin. Every two years, the Opening Ceremony starts the games, and the…
click here to read more
Advertisement
Olympian Ryan Lochte was allegedly robbed at gunpoint in Rio de Janeiro, Brazil on Sunday. The swimmer/model and three teammates were set upon as they made their way back to the Olympic Village.