Watch the Adorable Moment Mickey and Minnie Use Sign Language for Deaf Boy
Advertisement
organization that helps at-risk and abused children
. The organization was recently able to help a young hearing impaired boy communicate with his favorite Disney characters. The little boy had no idea they could communicate in sign language, giving the boy quite a surprise!
Check out the meeting below. "
Guys, this kid is the most incredible child
I've ever met. He is mostly deaf, so the ASL translator is behind him, signing to the characters so they can copy her and communicate with the little guy," Olive Crest shared in a post on Facebook. "He is not a big hugger, so that hug for Minnie is something special." According to Olive Crest, Mickey and Minnie were able to share a few phrases with the young boy. They told him "it's nice to meet you" and 'I love you" in sign language. An ASL translator was preset during the meeting, yet the characters "were not briefed on the visit before the child got there." That didn't stop the characters from stepping up to the plate and quickly adapting to the situation so the boy could have a memorable experience. "
The child was ecstatic after meeting the characters
because he didn't know they would speak 'his language,'" a representative of Olive Crest told Los Angeles television station KABC. Since being posted, the video of the meet and greet has gone viral. Olive Crest hopes the video will teach others "that with a little love and 'magic,' that you can truly make a child's dream come true and provide them a bright memory that can last a lifetime."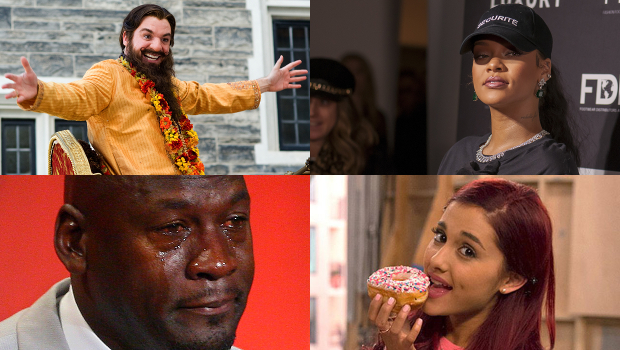 These 20 A-List Celebrities are Actually Real Jerks!
Celebrities...you either love 'em or you hate 'em! But what if we told you all these celebrities were actually jerks? You might wind up hating them, or perhaps hating them even more. From rich-as-hell cheapskates to seemingly-lovely scumbags, doing things from banning eye contact on production shoots to demanding a hostess bark like…
click here to read more
Advertisement
Thanks to a special organization, one little boy got the surprise of his life when meeting Mickey, Minnie, and Pluto during a recent trip to Disneyland. Olive Crest is an