8-Year-Old Drives to McDonald's After Teaching Himself How to Drive By Watching Videos on YouTube
Advertisement
Sometimes you just really need a cheeseburger. According to police, an 8-year-old boy from eastern Ohio had an intense craving for McDonald's and decided to go on a little joy ride with his 4-year-old sister. The young boy taught himself to drive by watching some videos on YouTube. The boy seemed to learn a lot in the short videos, as he seamlessly drove the half-mile from his house to the McDonald's. Witnesses even told police that the boy obeyed all traffic laws, such as stopping for red lights and at stop signs. "
He didn't hit a single thing on the way there.
It was unreal," police officer Jacob Koehler told the
Weirton Daily Times
. Once at the McDonald's, the little boy paid for his order with money from his piggy bank. The drive-thru workers all thought it was a prank and assumed their parents were in the back of the car. "
The workers thought that the parents
were in the back, but obviously they weren't," Koehler told Ohio television station WFMJ. A worried witness contacted the police to tell them about the situation. As soon as the police approached the boy, he knew he was in the wrong. Koehler also made sure to explain that this was not a case of neglect. Both children had eaten breakfast, lunch, and dinner that day, but they just couldn't stop thinking about that cheeseburger from the Ohio McDonald's. Luckily, a family friend was also in the local Ohio McDonald's and was able to contact the children's grandparents to come pick them up. The boy and his sister got to enjoy their Happy Meals while they waited for a ride home at the police station. "I think there is a good teaching point here. With the way technology is anymore kids will learn how to do anything and everything," Koehler said to the
Weirton Daily Times
. "This kid learned how to drive on YouTube. He probably looked it up for five minutes and then said it was time to go."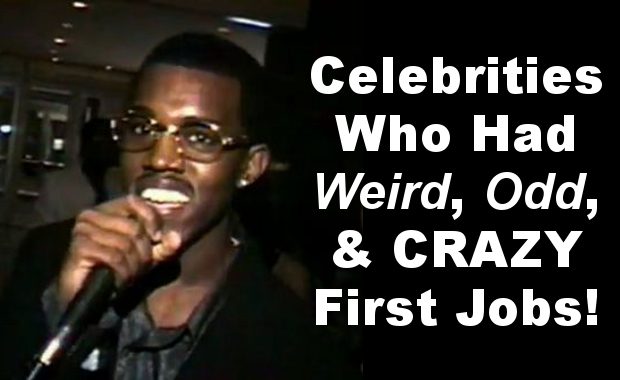 Celebrities Who Had Weird, Odd, And Crazy First Jobs!
If you know anything about acting and the cutthroat world of auditions before finally hitting it big in Hollywood, you know it isn't easy. Many of the most famous names in Hollywood and from around the world didn't just head on over to L.A. and La-De-Da lickety-split, they were starring in…
click here to read more
Advertisement