Newest Star Of Kardashian's 'DASH Dolls' Steps Into The Spotlight
Celebrity
| |
Advertisement
JewelsByDurrani.com
that will be sold at DASH stores starting this month.
From Popal's website: "A smart business woman with great style, Durrani capitalized on yet another amazing opportunity; her very own jewelry line, Jewels By Durrani! She and her team work hard to bring dainty, chic, and interesting pieces to the world that both she and her buyers love." Popal has years of design experience behind her, having graduated from the Fashion Institute of Design and Merchandising in Los Angeles with a focus in retail. Her natural talents were the perfect fit for the Kardashian sisters' flagship store in LA, and it wasn't long before Popal became DASH's top "Doll." "I always wanted to pursue fashion design and have my own jewelry and clothing lines," Popal said in an interview with
Hollywood Life
. "I wanted something that represented me. There are a lot of Middle Eastern influences in [my designs]." The sky looks like the limit now for this 26-year-old, Middle Eastern beauty as she will step into the spotlight on
DASH Doll
s starting this Sunday on E! Check out Popal's amazing designs on her website,
JewelsByDurrani.com
.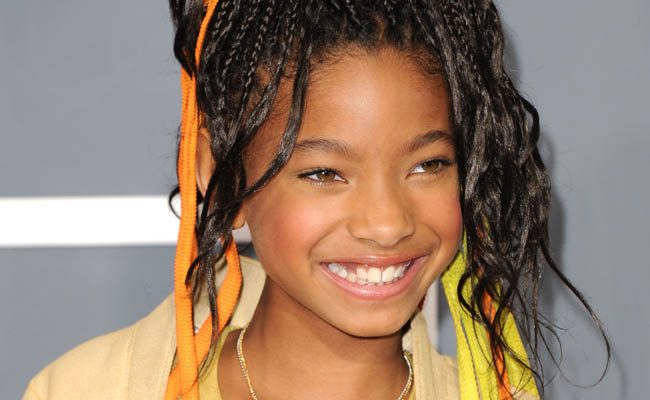 Using Just 1 Clue, Can You Guess These Celebrity Children?
click here to read more
Advertisement
On Sunday, E! premieres a new show about the Kardashians' DASH boutique store starring Durrani Popal, a San Francisco, Calif., native who bears a striking resemblance to Kim Kardashian. But though this "mini-Kim Kardashian" may be tiny, she's mighty when it comes to artistic design, launching her own line of beautifully crafted fine jewelry at