New York Police Bosses Launch Investigation Into James Blake Arrest
Entertainment
| |
Advertisement
A police spokesman told
TMZ
Blake was "misidentified" as a suspect in an ongoing investigation into fraudulently purchased cell phones. The insider said, "Once Blake was properly identified and found to have no connection to the investigation, he was released from police custody immediately. In regards to the alleged improper use of force, the Police Commissioner directed the internal affairs bureau to investigate." An angry Blake told the
New York Daily News
he can't be sure his race was a factor, but he's upset about the unjustified use of force. He said, "To me it's as simple as unnecessary police force, no matter what my race is. In my mind there's probably a race factor involved, but no matter what there's no reason for anybody to do that to anybody."
Editor's Note: An original version of this article said police had been searching for
cell phone conman
, not a credit card con. We have apologize for the error.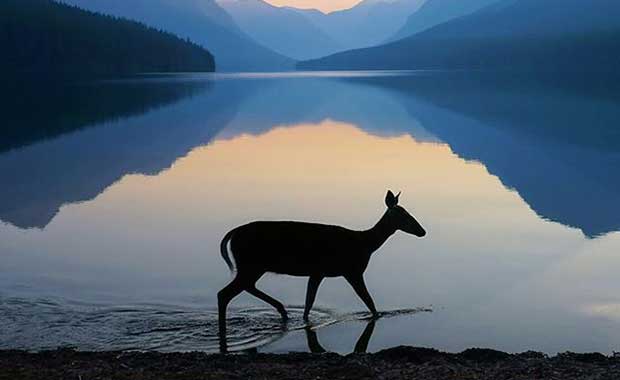 U.S. Department of the Interior Dominates Instagram With Stunning Photography
If you aren't following the U.S. Department of the Interior on Instagram, you should immediately! To say that their pictures are breathtaking would be an understatement. Their Instagram conveniently connects us with nature and reminds us how truly stunning our environment is. Here's a look at some of our favorites!
click here to read more
Advertisement
New York City police officials have launched an internal investigation after former tennis star James Blake was allegedly roughed up by cops who mistook him for a credit card conman. The 35-year-old African-American claims he was pushed to the ground and handcuffed by five officers outside a hotel on Wednesday as he was on his way to the U.S. Open tennis championships in Queens, New York.