Author Rushes Into Burning Apartment to Save Laptop With His Life's Work
Advertisement
"Anybody that's ever created art, there's no replacing that. It's got pretty much my life's work," Hodge
explained
to the
New Orleans Advocate
. He further said, "Despite my better sense, I just ran inside and grabbed it," he said. "I didn't think to be scared." Other residents weren't as lucky when it comes to personal belongings. 38-year-old Edderin Williams only had enough time to grab his wallet and keys before rushing from his apartment. He lost everything. "I just don't know how I feel right now," he lamented. "I'm just gonna have to pick up the pieces and move on." Another resident, Derrick Todd, lost nearly everything he owned for the second time as Hurricane Katrina had destroyed his previous home. "I'm just hoping I don't get an earthquake, too," Todd later said. "Then we're done." The fire, which began in an empty home in the city's Broadmear neighborhood, quickly spread to the multiplex apartment building where Hodge lived. It took dozens of firefighters hours to stop the blaze as it spewed a huge column of smoke into the air.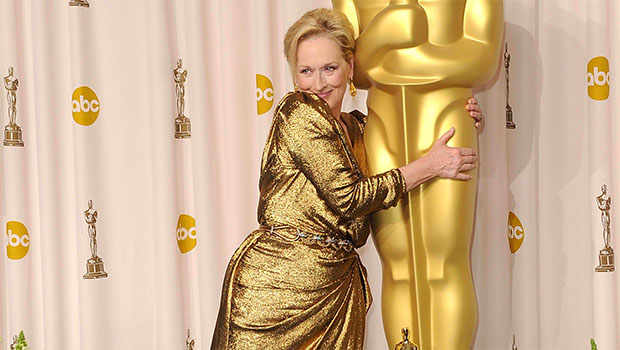 The 17 Artists Who Have Won the Most Oscars
The Academy Awards have been a glamorous Hollywood tradition since 1929. It's a rare honor to take home an Oscar, and a much rarer honor to take home more than one. Here are the artists who have won the most Oscars ever:
click here to read more
Advertisement
Priorities indeed. A New Orleans author risked life and limb to save his life's work from a fire. Gideon Hodge, a playwright, novelist and actor raced into his burning home to rescue a laptop with two complete novels and other creative stored within it.