Naya Rivera: 'My Husband Ryan Dorsey was Supportive of My Abortion'
Celebrity
| |
Advertisement
Sorry Not Sorry
, revealing she discovered she was pregnant weeks after breaking up with Dorsey in late 2010 so she could concentrate on her acting and singing career.
Rivera opted not to tell Dorsey, and then quietly terminated the pregnancy during a day off from shooting an episode of musical series
Glee
, in which she played Santana Lopez. Rivera is now happily married to Dorsey and the couple has an 11-month-old son, Josey. She revealed that when she finally opened up to him about her tough decision he was nothing but supportive. "He said, 'Uh you know, in the short time that we dated, I wish that I could have done something to make you feel like you could have trusted me with that information, because I would have loved to have been there with you,'" she said during an appearance on
The Real
, "and I was like, 'God, that's amazing, thank you so much.' "I think it was the kindest and best thing that any man could have ever said in that situation. It just made me love him that much more, so I thank him for that." While Dorsey was supportive of Rivera's choice, the actress did worry she would face backlash about going public about the abortion. "I knew that in sharing my story, I would be judged for the decision I made," she previously wrote in an essay for
USA Today,
"but I wanted to let other women facing the same difficult decision know that they weren't alone."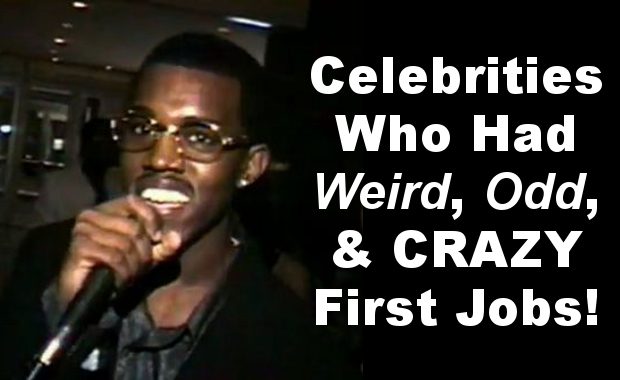 Celebrities Who Had Weird, Odd, And Crazy First Jobs!
If you know anything about acting and the cutthroat world of auditions before finally hitting it big in Hollywood, you know it isn't easy. Many of the most famous names in Hollywood and from around the world didn't just head on over to L.A. and La-De-Da lickety-split, they were starring in…
click here to read more
Advertisement
Naya Rivera is thankful her husband Ryan Dorsey was supportive of her decision to have an abortion. The 29-year-old star has opened up about the difficult time in her upcoming memoir,