Naomi Watts & Liev Schreiber Split
Celebrity
| |
Advertisement
The statement reads: "Over the past few months we've come to the conclusion that the best way forward for us as a family is to separate as a couple. "It is with great love, respect and friendship in our hearts that we look forward to raising our children together and exploring this new phase of our relationship. While we appreciate your curiosity and support, we ask the press to be mindful of our children and respect their right to privacy." Reports suggest the two stars have been living apart for some time, but they are still actively raising their sons, Alexander, nine, and 7-year-old Samuel. They were last spotted together with their kids in New York City on September 13. Watts and Schreiber never wed, but they had been together since 2005. Schreiber recently recalled his first date with the
King Kong
actress, after they were introduced in at the Metropolitan Museum of Art's Costume Institute Gala, and she suggested they hit a club together. He told
Esquire
he felt "very embarrassed" when he arrived at the nightspot to find his soon-to-be girlfriend alongside her Hollywood pals Sean Penn and Benicio del Toro. "I went down to this club that she told me to meet her at, and of course she was there with Sean and Benicio, and I'm kind of standing around like a bump on a log, waiting for my turn," he said. "I think I was nervous, and I felt very embarrassed being there, and self-conscious, because all these movie stars were hovering, and I felt… awkward and out of my element. And I wasn't going to make a good impression. "I said, 'I'm sorry, but I gotta go home'. She chased me outside and said, 'Don't you want my digits?'" Watts recalled that same moment in an
Allure
magazine interview, revealing, "Normally I want a guy to make the first move, and he wasn't (going to)… I was wildly attracted to him and his work, so I said something cheeky as he was about to walk out. I said, 'Don't you want my digits?' Because I couldn't possibly say, 'Would you like my phone number?' "It made him laugh. He texted me five minutes later saying, 'Would you like to go for a drink now?' And I said, 'No, I'll meet you for breakfast tomorrow.'"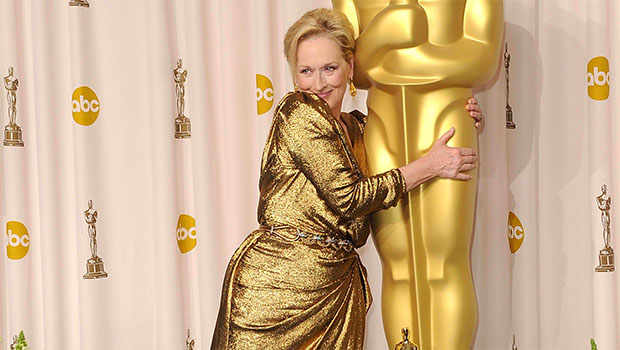 The 17 Artists Who Have Won the Most Oscars
The Academy Awards have been a glamorous Hollywood tradition since 1929. It's a rare honor to take home an Oscar, and a much rarer honor to take home more than one. Here are the artists who have won the most Oscars ever:
click here to read more
Advertisement
Naomi Watts and Liev Schreiber have ended their 11-year romance. The couple released a joint statement on Monday confirming the sad news, which comes just days after another apparently solid Hollywood couple – Brad Pitt and Angelina Jolie – split.