MLB All-Star Jose Fernandez Killed in Boating Accident
Sports
| |
Advertisement
According to reports,
Fernandez
was found with two other friends in an overturned boat in Miami Beach. Officials at Florida Fish Wildlife Conservation Commission have suggested the vessel had a "severe impact" with a jetty and flipped over. The team's game on Sunday against the Atlanta Braves was canceled, but their scheduled tilt with the New York Mets
on Monday
will proceed as scheduled. "Sadly, the brightest lights are often the ones that extinguish the fastest," a statement from Marlins owner Jeffrey Loria reads. "
Jose
left us far too soon, but his memory will endure in all of us. At this difficult time, our prayers are with his mother, grandmother, family and friends."
Fernandez
began playing baseball when he was a child in Cuba. In 2011, he was drafted to play with the Miami Marlins and in 2013 he made his Major League Baseball debut. Earlier this month,
Fernandez
announced he was expecting a baby girl with his girlfriend. "All of Baseball is shocked and saddened by the sudden passing of Miami Marlins pitcher
Jose
Fernandez
," a statement from Major League Baseball commissioner Rob Manfred reads. "He was one of our game's great young stars who made a dramatic impact on and off the field since his debut in 2013. Our thoughts and prayers are with his family, the Miami Marlins organization and all of the people he touched in his life."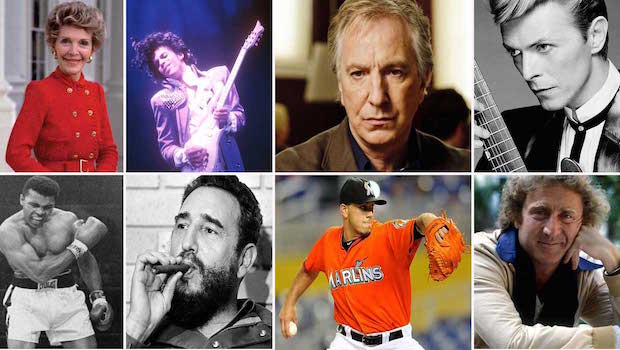 Notable Celebrity Deaths of 2016
While death is a natural part of life, it seems like 2016 has seen an abnormally high amount of notable deaths. From politicians and athletes to actors and musicians, it wouldn't be a stretch to say that this year has seen some of the most famous individuals on the planet…
click here to read more
Advertisement
Major League Baseball player Jose Fernandez has died at the age of 24. The Miami Marlins star was killed in a boating accident in Florida on Sunday.