Michael Jordan Sends the Ultimate Care Package to Autistic Fan
Advertisement
Dawg I got tears in my eyes. Bruh got the full MJ fit and he playin defense hard as hell ?? pic.twitter.com/ycEF6vEErY

— Black Marlins Man (@ampaveli) July 5, 2016
Harrison has two Jordan uniforms and normally rotates between the two of them when he plays basketball. Now, thanks to a local news station, Harrison will have plenty more to choose from. Local news station
KREM
reached out to Jordan's representative where they informed the all-star basketball player of his mega fan. Jordan then sent Harrison two boxes filled with clothing and shoes. Jordan also made sure to include a personalized letter in the care package telling Harrison to "play hard and remember to enjoy the game."
Michael Jordan sent two boxes of gear to Jeffrey Harrison after seeing video of him playing hoops in his MJ uniform. pic.twitter.com/ZV0c7KpJcQ

— Darnay Tripp (@DarnayTripp) August 12, 2016
Jordan even made a special phone call to Harrison to check in and make sure that he received his gifts. "I love it! Yup even the cologne, even the sweats, I love it!" Harrison told
NowThis
. See Harrison open all of the gifts below!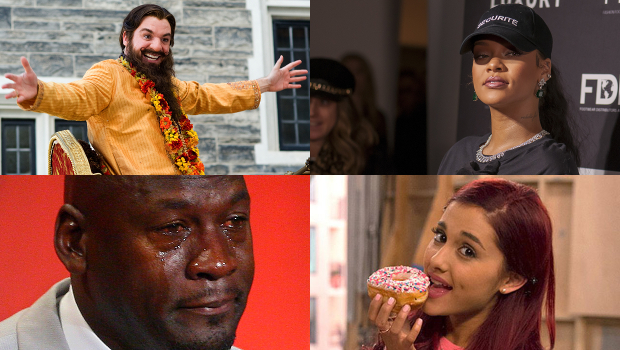 These 20 A-List Celebrities are Actually Real Jerks!
Celebrities...you either love 'em or you hate 'em! But what if we told you all these celebrities were actually jerks? You might wind up hating them, or perhaps hating them even more. From rich-as-hell cheapskates to seemingly-lovely scumbags, doing things from banning eye contact on production shoots to demanding a hostess bark like…
click here to read more
Advertisement
Michael Jordan may have retired from the basketball world, but he is still making a big impact in the basketball community. Last month a short video (below) showing a fan playing basketball head to toe in Jordan gear went viral. The guy in the video was quickly tracked down and it turns out he is a major Jordan fan. The man, whose name is Jeffery Harrison, is from Coeur d'Alene, Idaho and is also autistic.