Meryl Streep Delivers Passionate Speech as Hillary Clinton Makes History
Entertainment
| |
Advertisement
Streep opted for an American flag print dress as she spoke to the passionate crowd in the auditorium, saying of Clinton: "Where does she get her grit and her grace? Where do any of our female firsts, our path-breakers, where do they find that strength?" She went on to compare Clinton to Sandra Day O'Connor, who made history by becoming the first female Supreme Court justice, and Geraldine Ferraro, the first female vice presidential candidate representing a major American political party. While Clinton's Republican competitor Donald Trump is currently ahead in the polls, Streep told the crowd she has no doubt that Clinton will be named president this November. "Nearly 100 years after women got the vote, you people have made history," she said. "And you're going to make history again in November because Hillary Clinton will be our first woman president, and she will be a great president. And she will be the first in a long line of women, and men, who serve with grit and grace. She'll be the first, but she won't be the last." Clinton's husband Bill Clinton, a former president of the United States, also took to the stage to share his own sweet memories of his wife in an hour-long speech, before the DNC unveiled a star-studded video cover of Rachel Platten's hit "Fight Song."
Pitch Perfect
star Elizabeth was among the producers of the cover, which featured Jane Fonda, Kristin Chenoweth, Eva Longoria, Mandy Moore, Idina Menzel and Alan Cumming among others. Other musical performances on the evening included Andra Day performing her 2015 hit "Rise Up," and Keys belting out 2007 track "Superwoman" as a tribute to Clinton, before mixing things up with her single from earlier this year, "In Common." The night was closed by Clinton appearing via video link to thank the audience for their support after she was officially named the presidential candidate for the Democratic party, saying: "We have just put the biggest crack in that glass ceiling yet!" African-American congresswoman Shirley Chisholm was the first woman to run for president for a major political party, seeking the Democratic nomination, in 1972.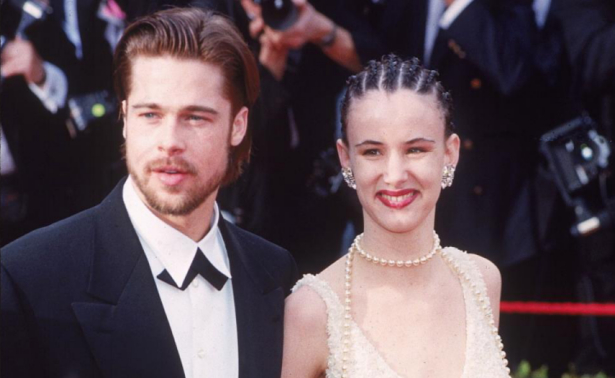 See The First Time These Celebrities Hit the Oscars Red Carpet
With award season already underway, there's much anticipation for the Academy Awards to see which of the nominees will be the big winners of the night - as well as what the stars will wear on the Red Carpet. As films' biggest night approaches, here's a little throwback to some…
click here to read more
Advertisement
Meryl Streep delivered an impassioned speech in support of presidential candidate Hillary Clinton on Tuesday night. The 67-year-old actress was one of a host of famous faces to back Clinton at the second day of the Democratic National Convention in Philadelphia. Also present as Clinton made history by becoming the first female presidential candidate from a major party in the United States' history were Alicia Keys, Lena Dunham, Elizabeth Banks, America Ferrera, and Andra Day.